Here's how to upgrade your plan to add additional users or social media profiles on a Custom PLANOLY Plan
PLANOLY Pro Tip:
Custom Plans are only available for purchase via a web dashboard and are not available on mobile with Apple's in-app subscriptions. To add or remove social profiles or users on a custom
PLANOLY
plan you must do so via
PLANOY Web Dashboard.
Go to

PLANOLY Billing

In the

BILLING INFORMATION

box, click on

Change/Upgrade
Custom › Select Plan


4. Select either Bill Yearly or Bill Monthly plan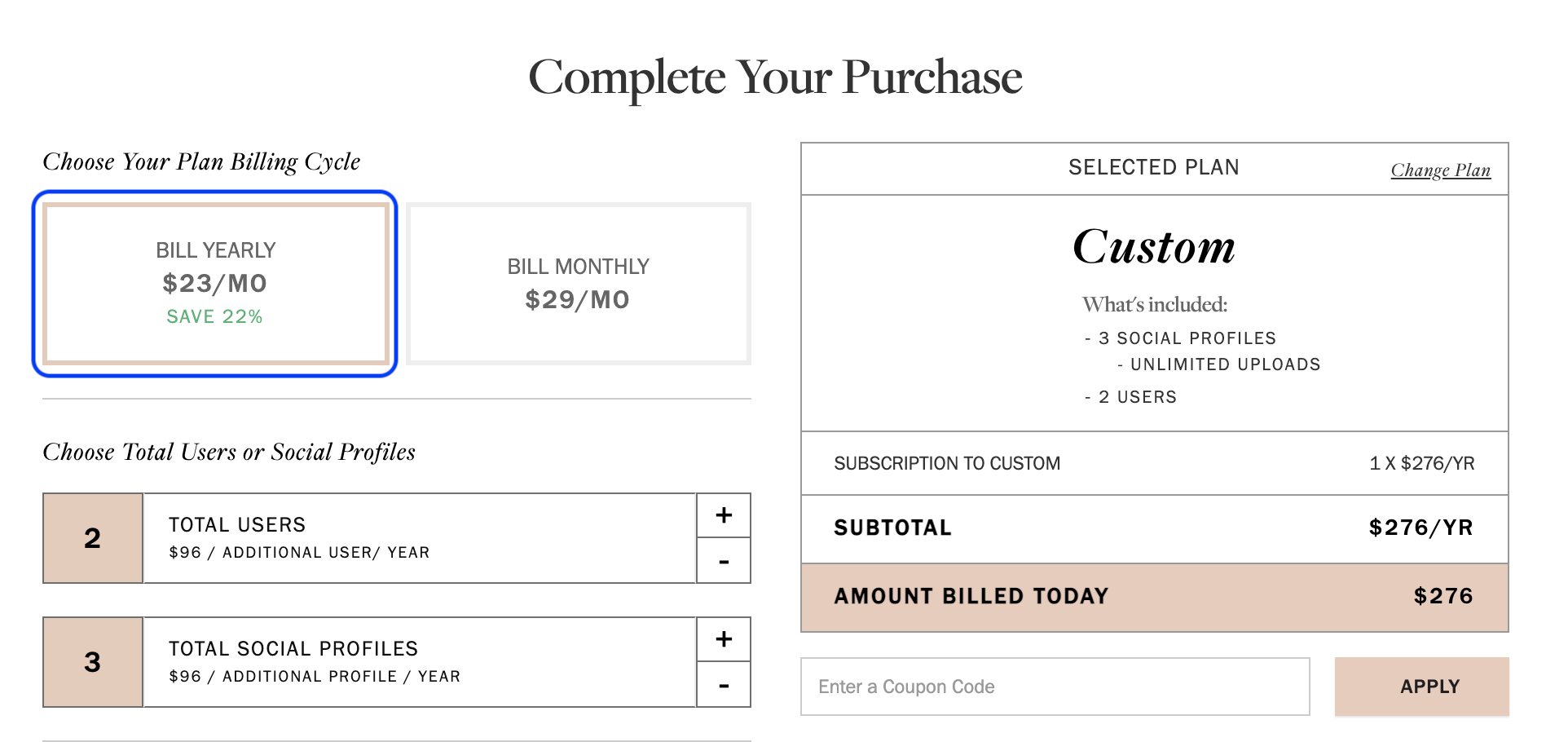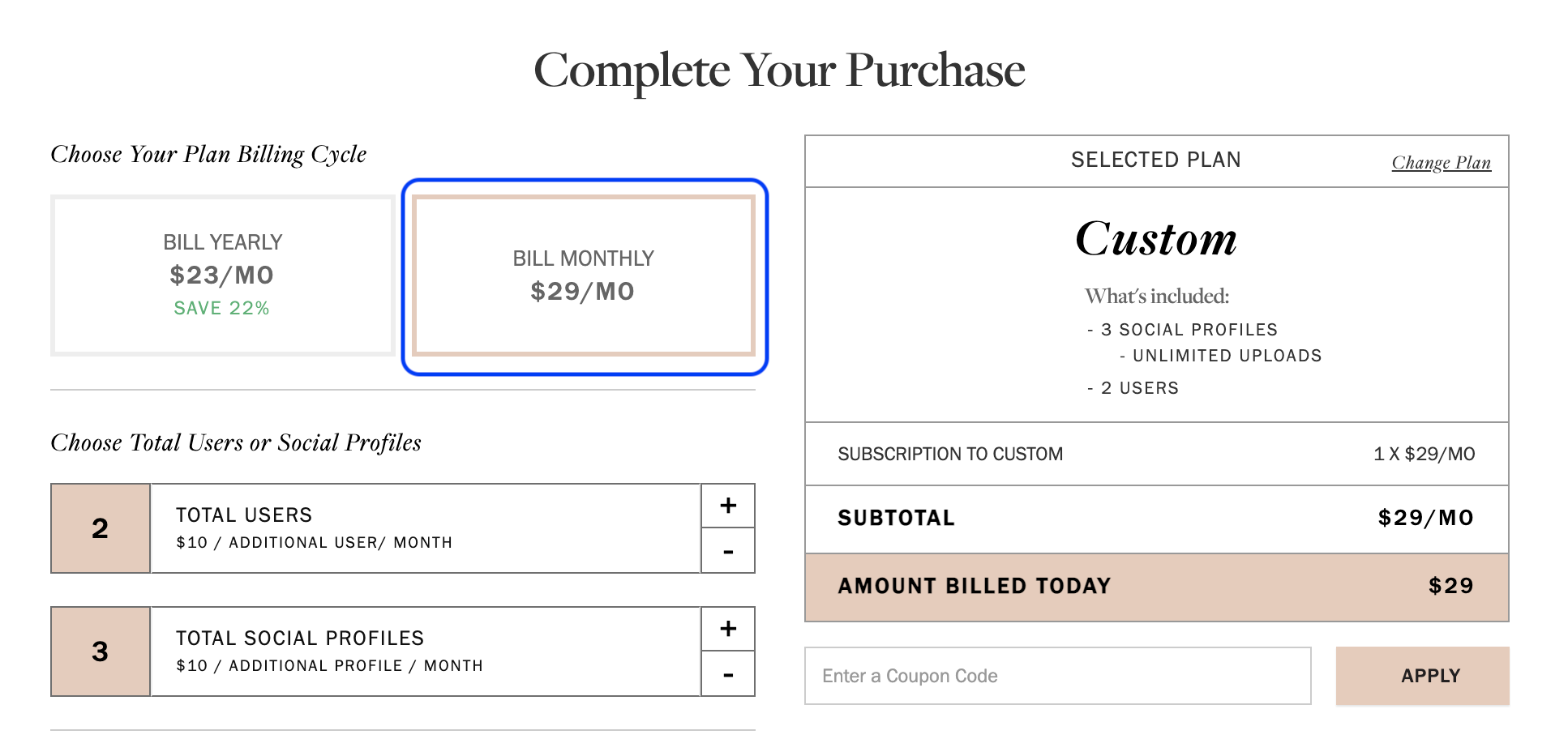 5. Choose the total number of Users or Social Profiles you would like to have on to your plan by clicking on the (+) or (-) signs


6. Input Payment Information if needed, and click PAY NOW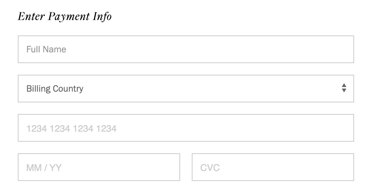 7. You're all set!