If your plan has expired, you can re-activate your paid PLANOLY plan by going to the PLANOLY Billing Page on a computer or web browser.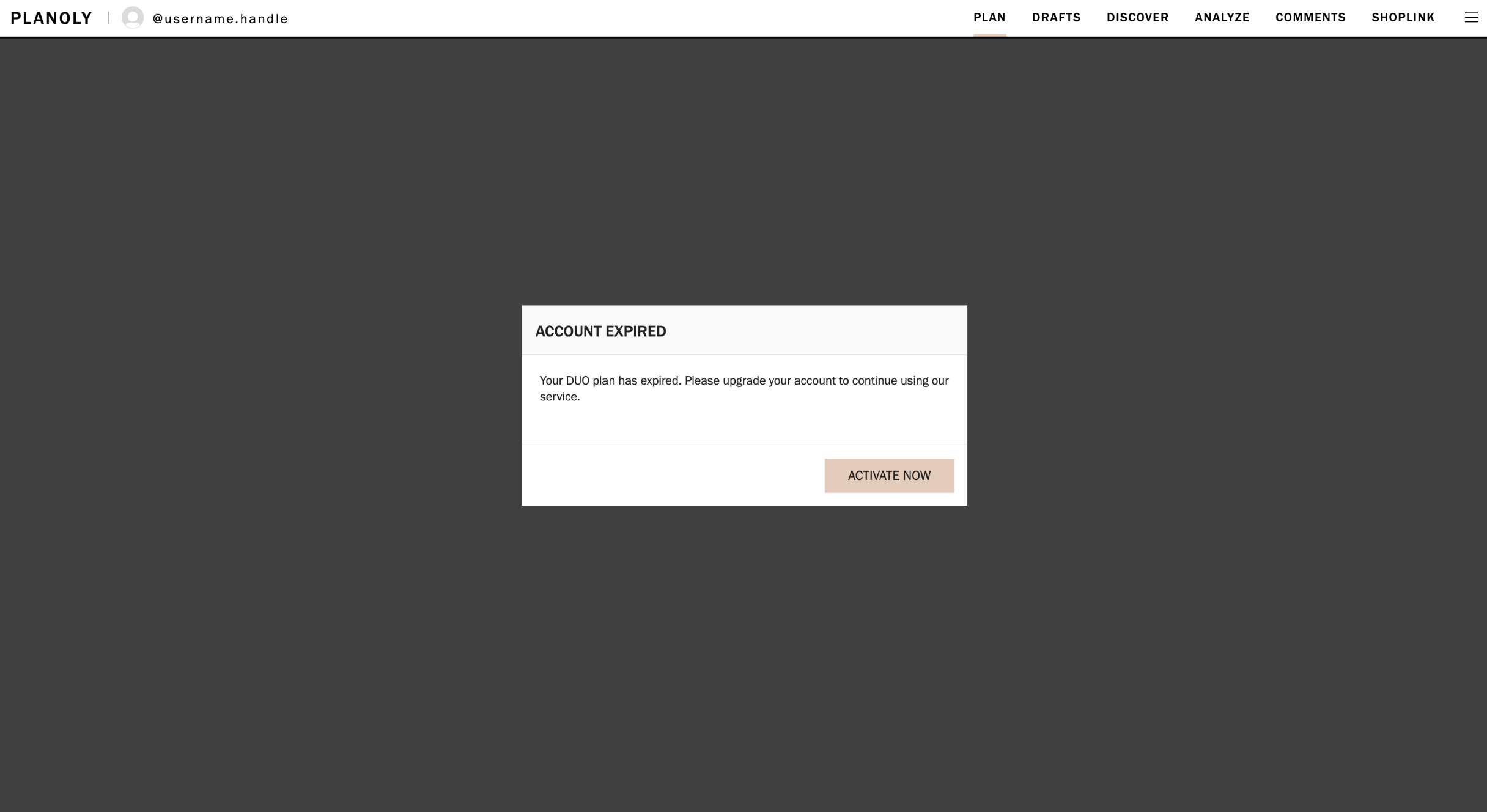 Click on ACTIVATE NOW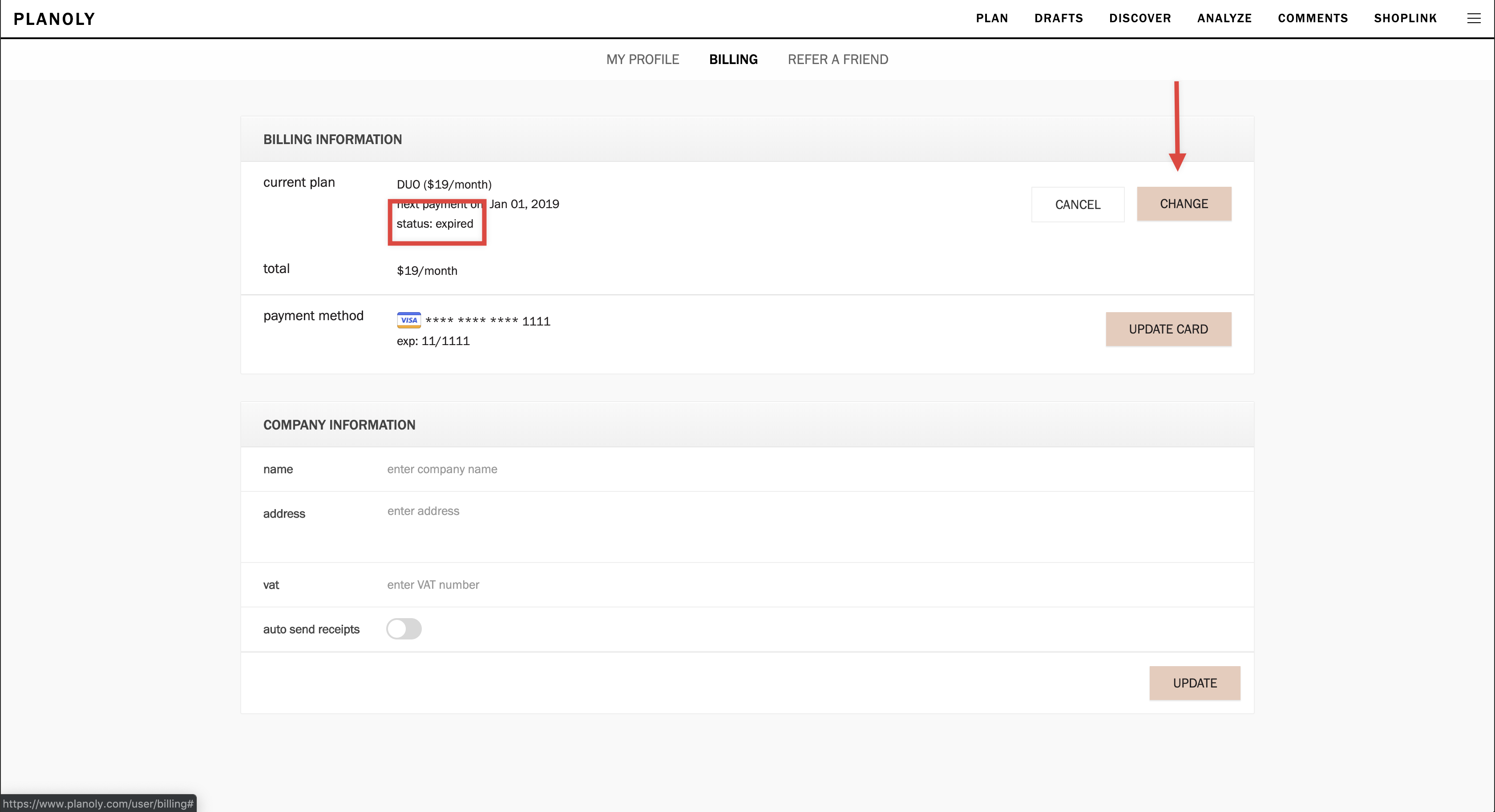 Click on CHANGE to re-activate your paid plan
---

Downgrading to PLANOLY's FREE Plan
Free Plans only allow for 1 Social Account and 1 User to be linked.
If you would like to downgrade to the Free plan after your subscription has expired, please go to the PLANOLY Web Dashboard and sign in to your account. A popup will display for you to downgrade to the Free plan.
When you're ready to jump back on a paid plan, visit your Billing Page and select the plan that's best for you!
*Note: If you are downgrading to a Free plan but have more than one Instagram account and/or team members, you must remove them first before switching to the Free plan.
Instagram Handle

(click

UNLINK

to remove)

Users (click UNLINK to remove)
This can be done by going to your Profile Page.