View, print, and save receipts via the web dashboard
To view, print, and save your receipts:
Visit your Billing Page
Scroll to the Payment History box

You'll be able to view and print your receipts directly
There's also an option to add your company info and VAT number if needed.
​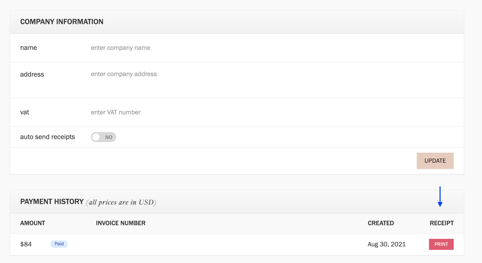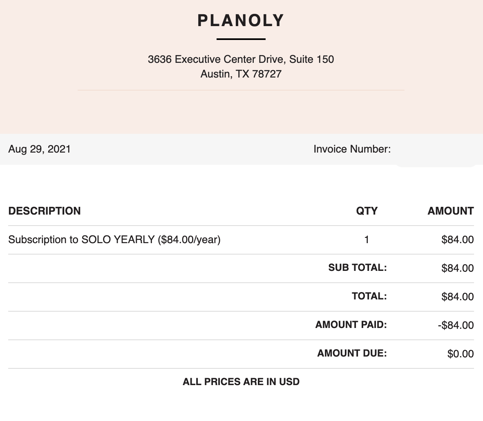 iOS iTunes Subscription
If your PLANOLY subscription was made through an Apple In-App Subscription, all receipts and transactions are handled directly by Apple.
Click to see your purchase history in the App Store or iTunes Store here.
PayPal Subscription
If you subscribed to PLANOLY with a PayPal payment (only available for yearly subscriptions), the invoice is automatically sent to you by PayPal. You can also log into your PayPal account and download the invoice from there.