If you have enabled PLANOLY's Comment feature, you can view and reply back to comments users have written on your posts.
Please Note: The number of posts you can access is dependent on your plan type…. Each plan type has a certain number of posts you can access. To view our different plan types pricing page
At a glance, we show you the time, date, caption, and number of likes and comments for each post.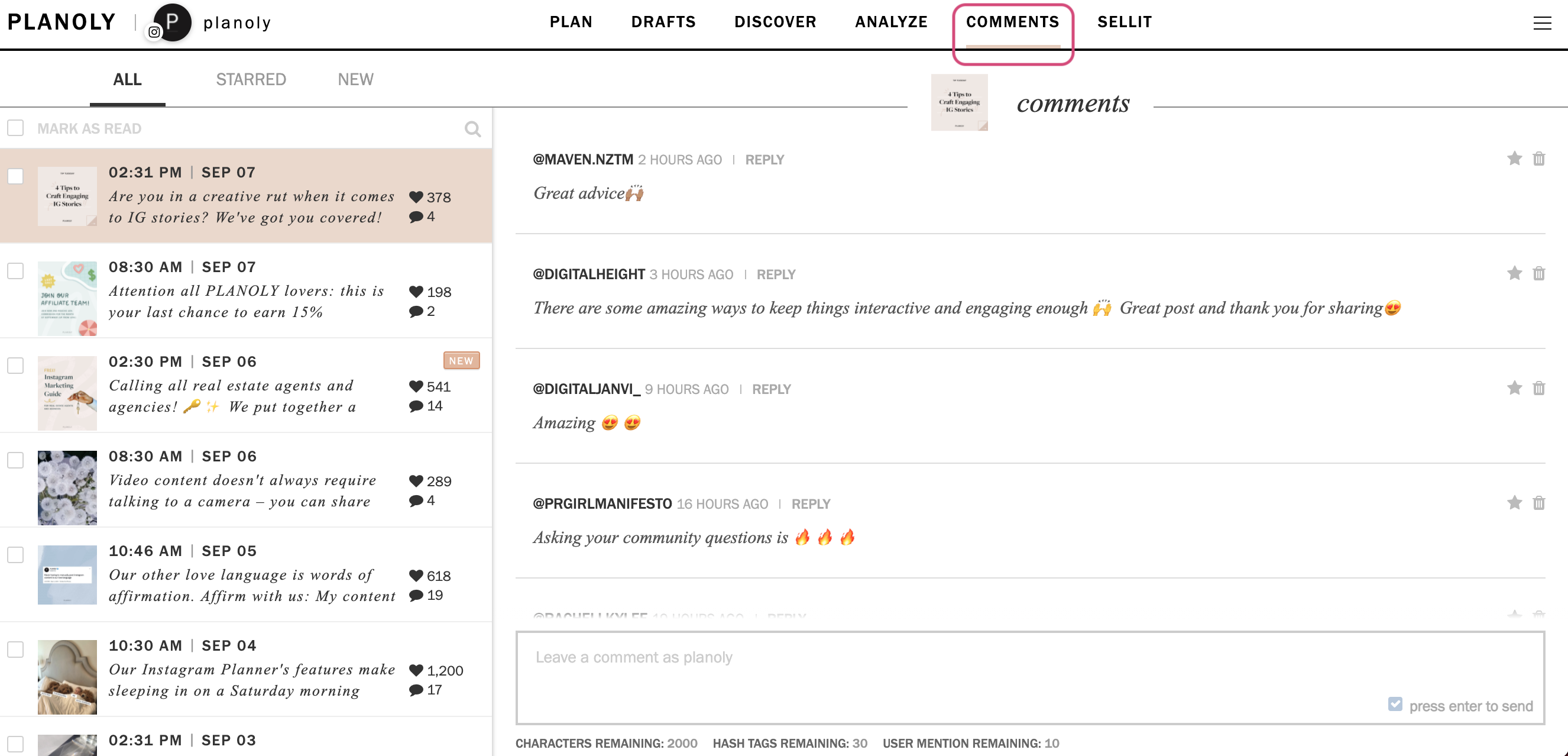 2. Click on a post to view comments from your followers.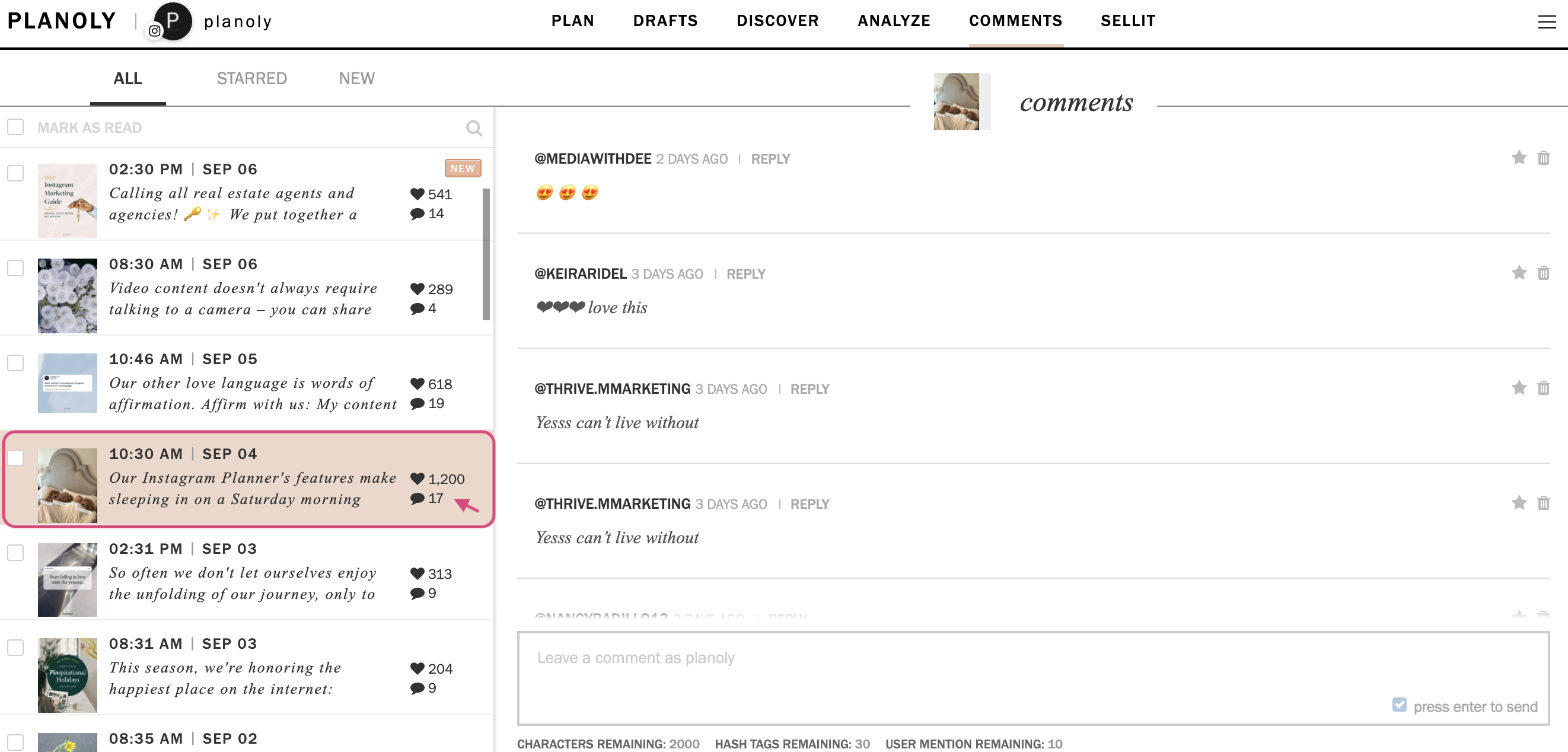 3. Click on REPLY next to the username to reply back to that user. Click ENTER to send.
Note: The reply will be threaded in that comment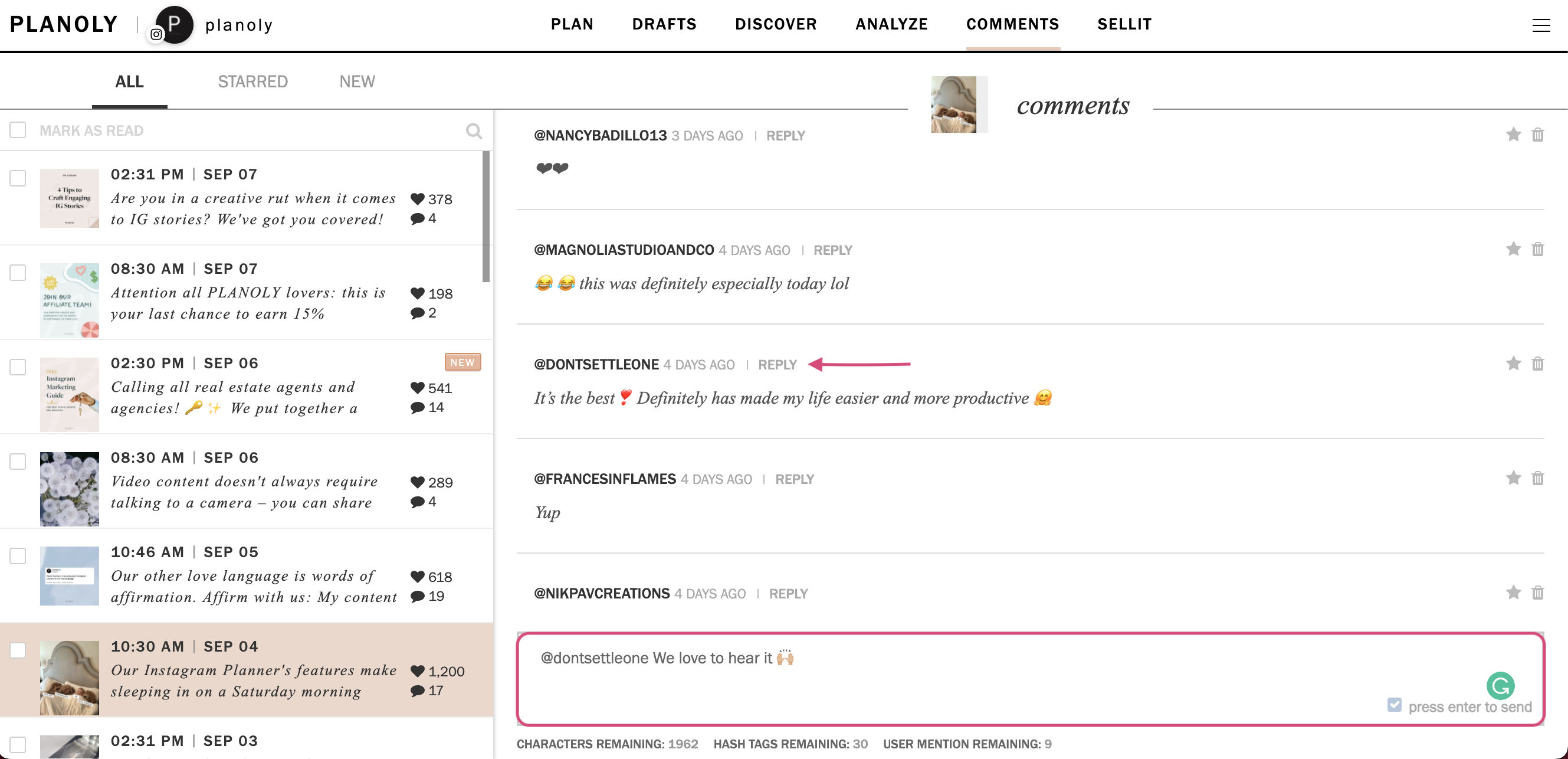 4. You can view comments by ALL, STARRED, or NEW.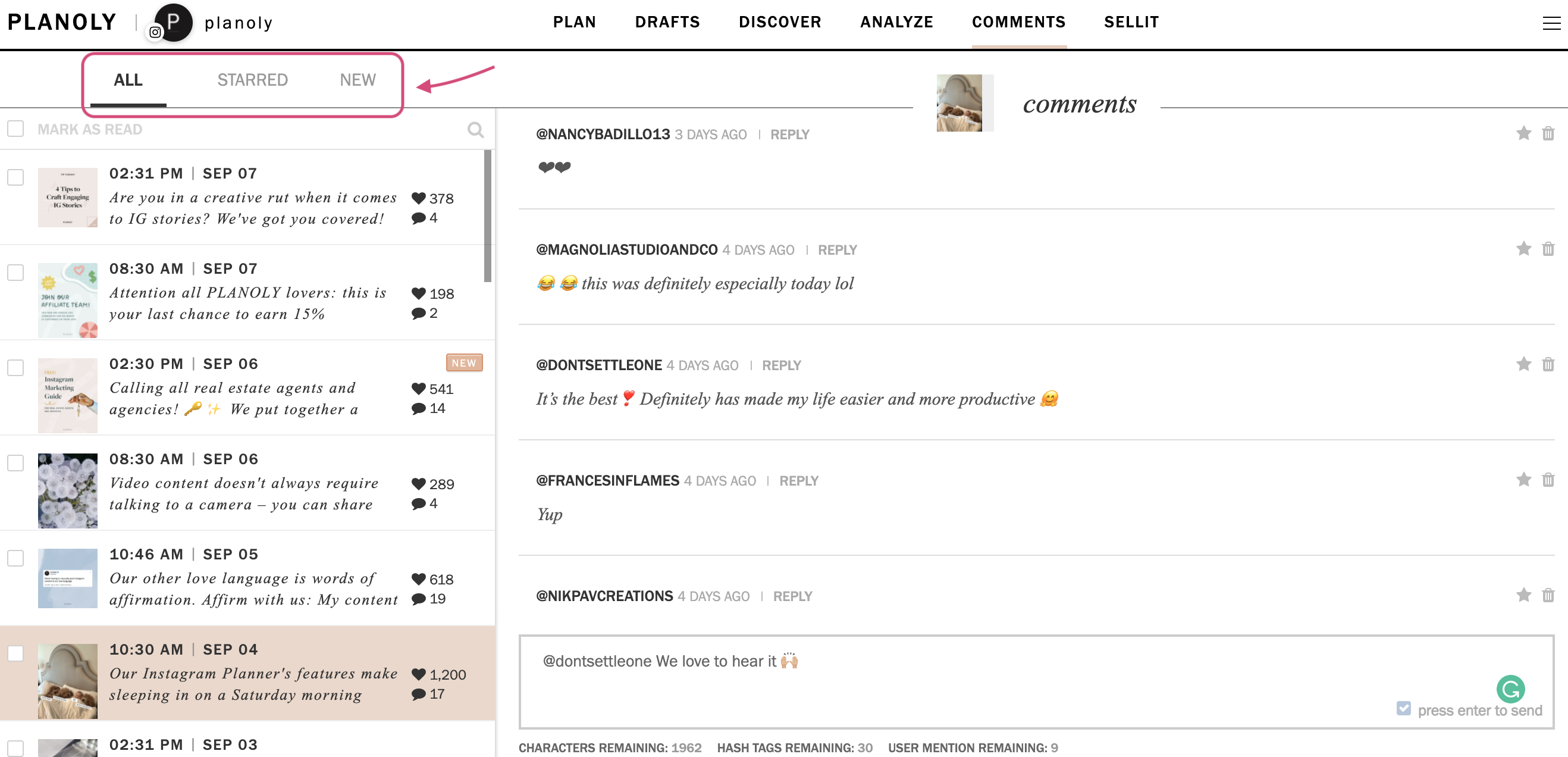 PLANOLY Pro-Tip: You can use our starring feature for many different purposes! For instance, you can star all comments that still need a reply... or any that is a question or suggestion from a follower.
5. To star a comment, click on the star in the right-hand corner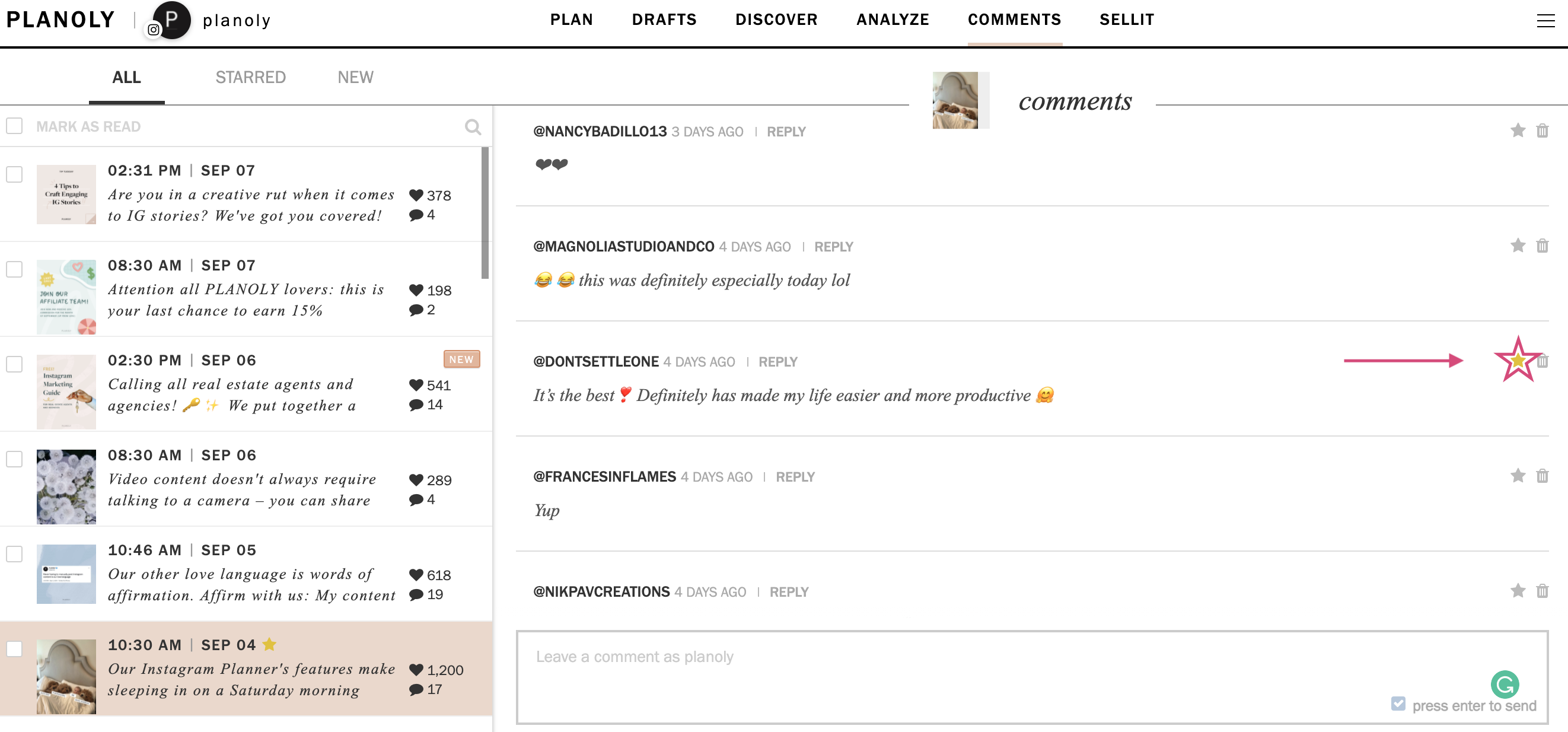 That's a wrap! You now have an overview of Comments on PLANOLY's web dashboard.
To learn more about IG Planner, visit PLANOLY Academy at https://pages.planoly.com/resources/tutorials.