Enable Search By Username or Hashtag
To enable Discover Search, you'll have to authenticate PLANOLY through the Facebook Business page linked to your Instagram. Only Instagram Profiles that are Business Profiles will provide results from a Discover Search.
To enable Discover Search, visit your
Discover Page
and a message will appear for you to
Enable Discover Search

This is a limitation set by Instagram, which PLANOLY has no control over.
Enable Instagram Profile Search​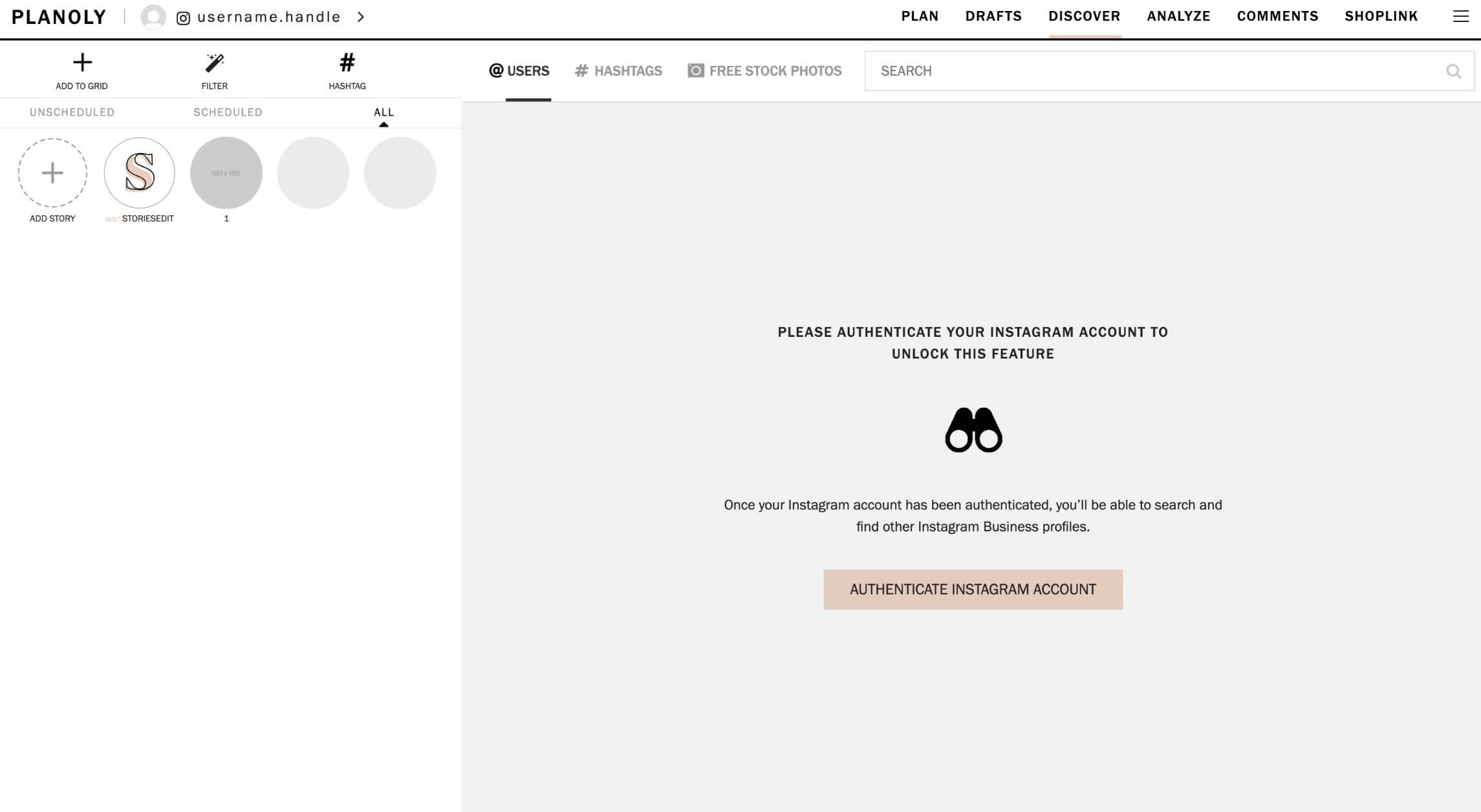 Enable Hashtag Search​