Displaying your Sellit Storefront URL
1. Go to Sellit Dashboard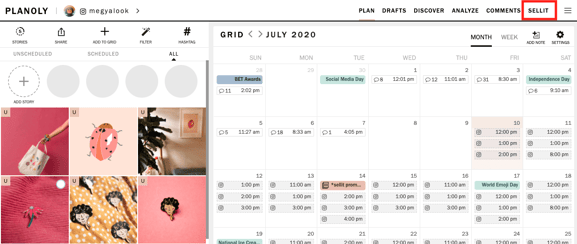 2. Click PUBLISH URL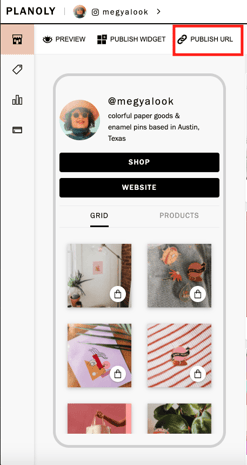 3. Make the shop public
4. Copy URL link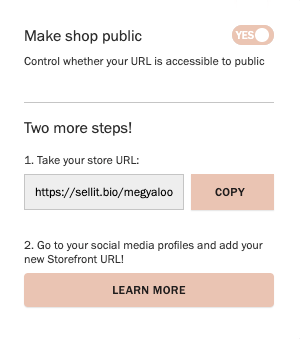 5. Click on ADD LINK, you have the option to customize the button name and include a URL for any website.
*This is optional! No website, no problem. That's why we created Sellit.
5. Paste your link into any social media profile i.e Instagram, Twitter, Pinterest, Linkedin, Facebook.
Note: this link works anywhere you can drop a link! Like your email signature, text messages, social media, etc.