PLANOLY's Hashtag Manager feature allows you to create groups of hashtags and save them in your hashtag library for future use.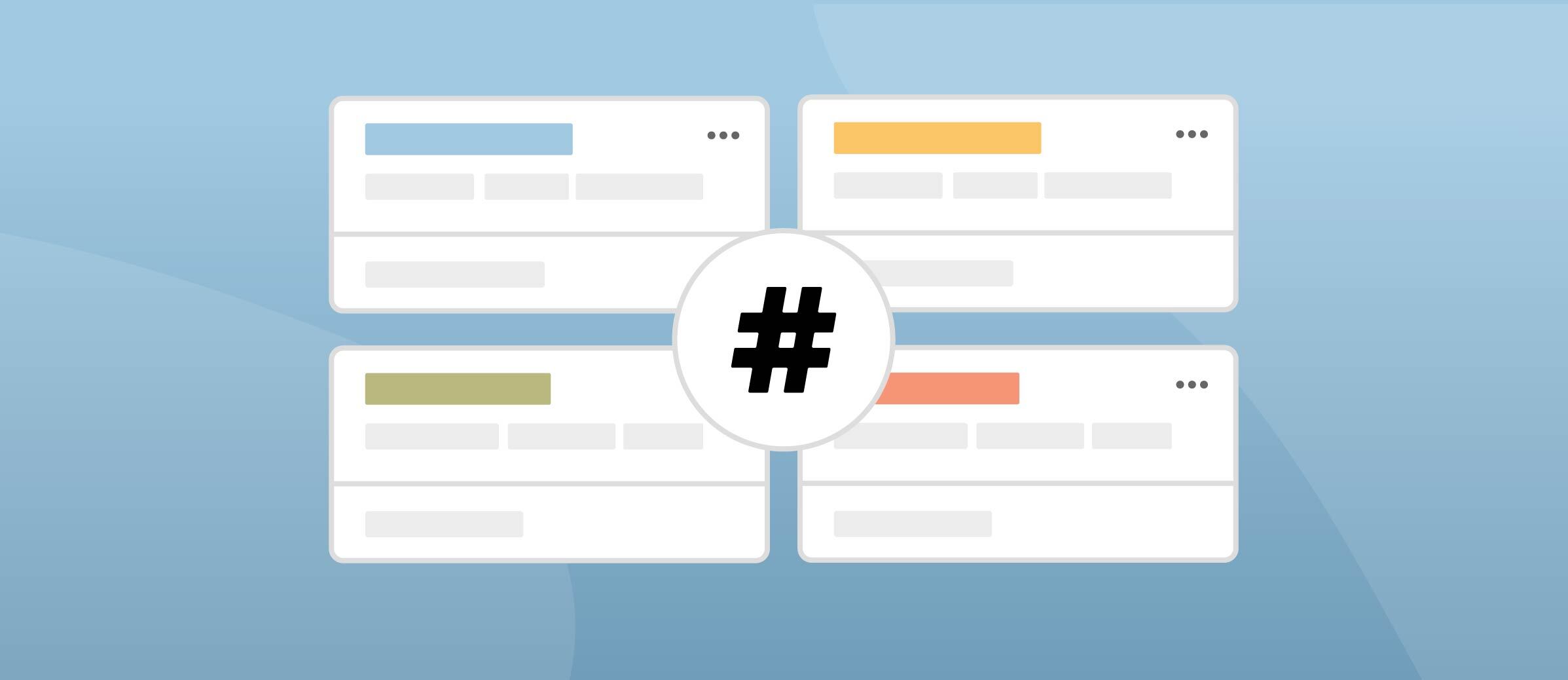 Hashtag Manager is available for paid plans only. Personal Plans are not eligible for Hashtag Manager.
To View, Create, or Edit Hashtag Groups
1. Go to the PLANOLY PLAN Dashboard
2. Click on the Hashtag icon


3. If no Hashtag Groups exist, click on CREATE NEW GROUP.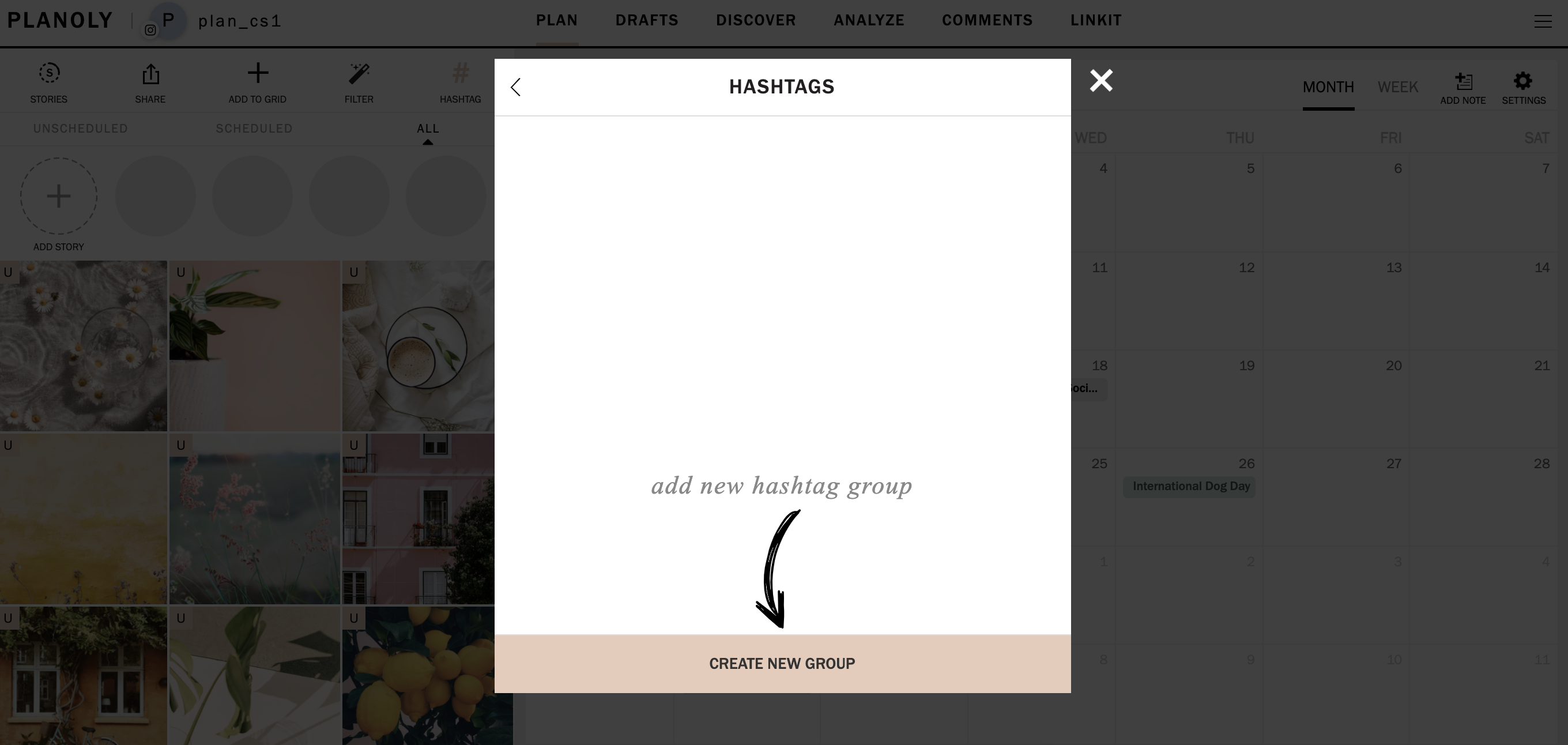 4. Add the Hashtag Group name and content and click save.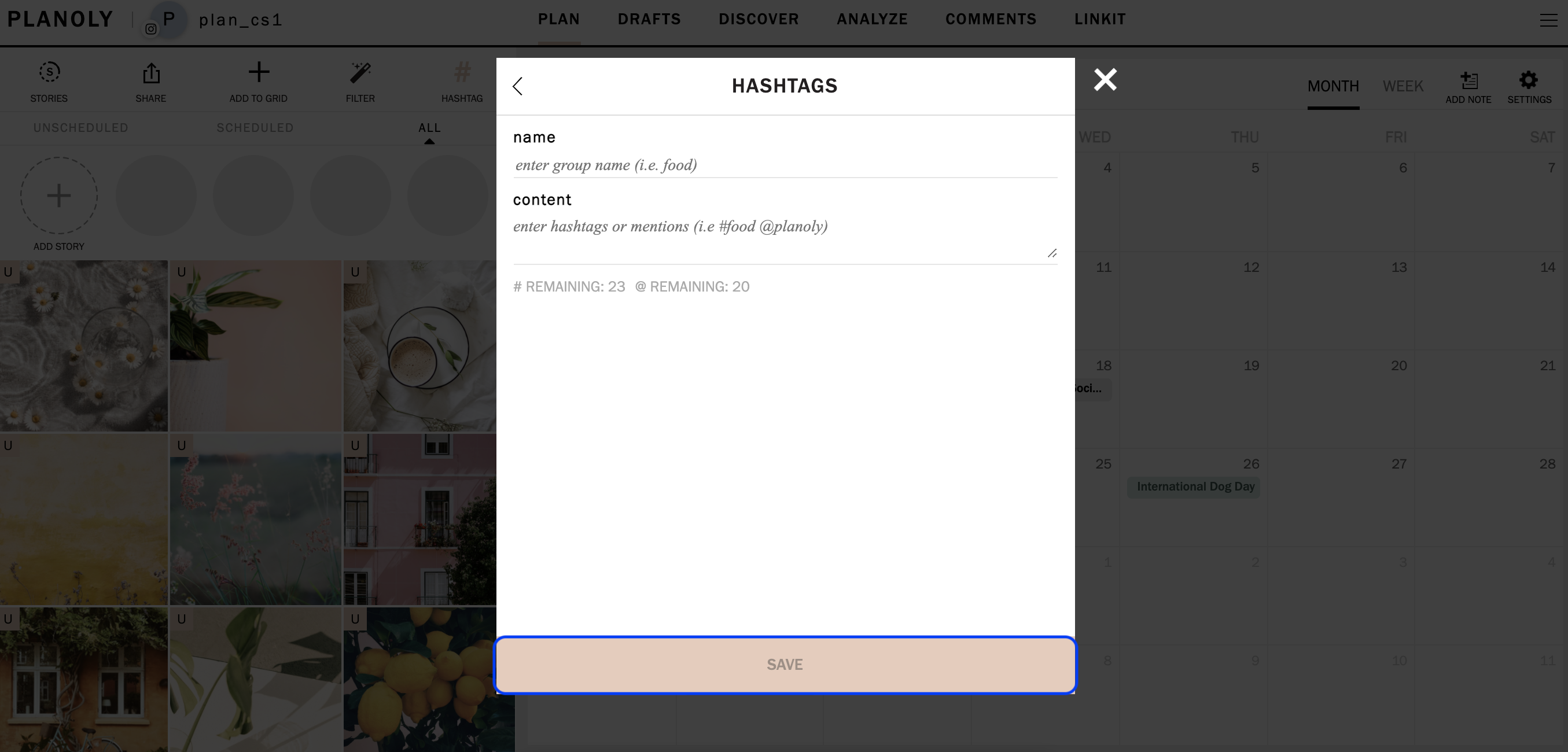 5. Click Edit to change the Hashtag Group Content.
6. To delete a Hashtag Group, click on Edit and the option to Delete will appear.
7. Click Copy to save the Hashtag Group Content to your clipboard.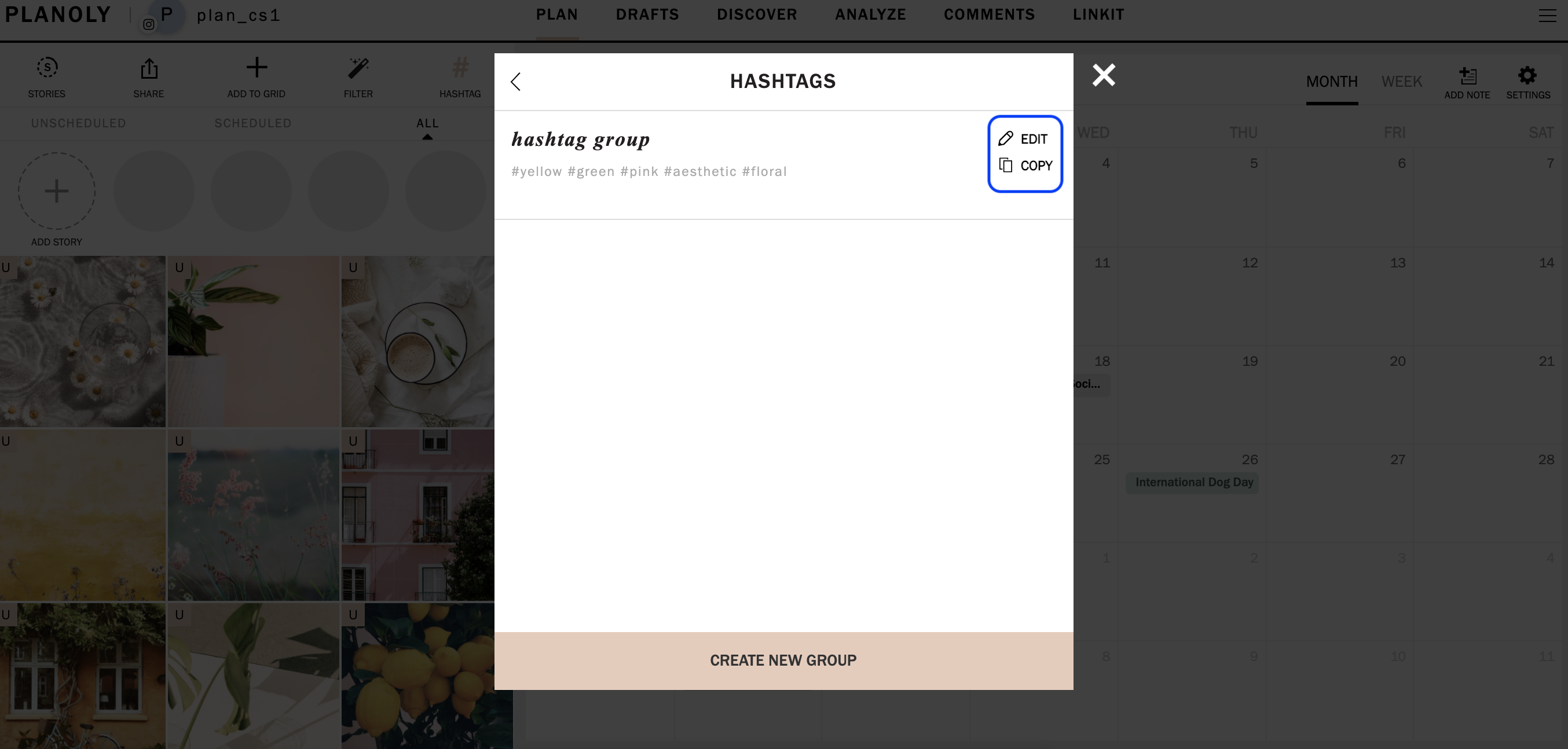 8. To use the Hashtag Group in a post, preview a post via the Schedule Editor and tap on the Hashtag icon.
*Note: Hashtag Groups are also available for first comment publishing.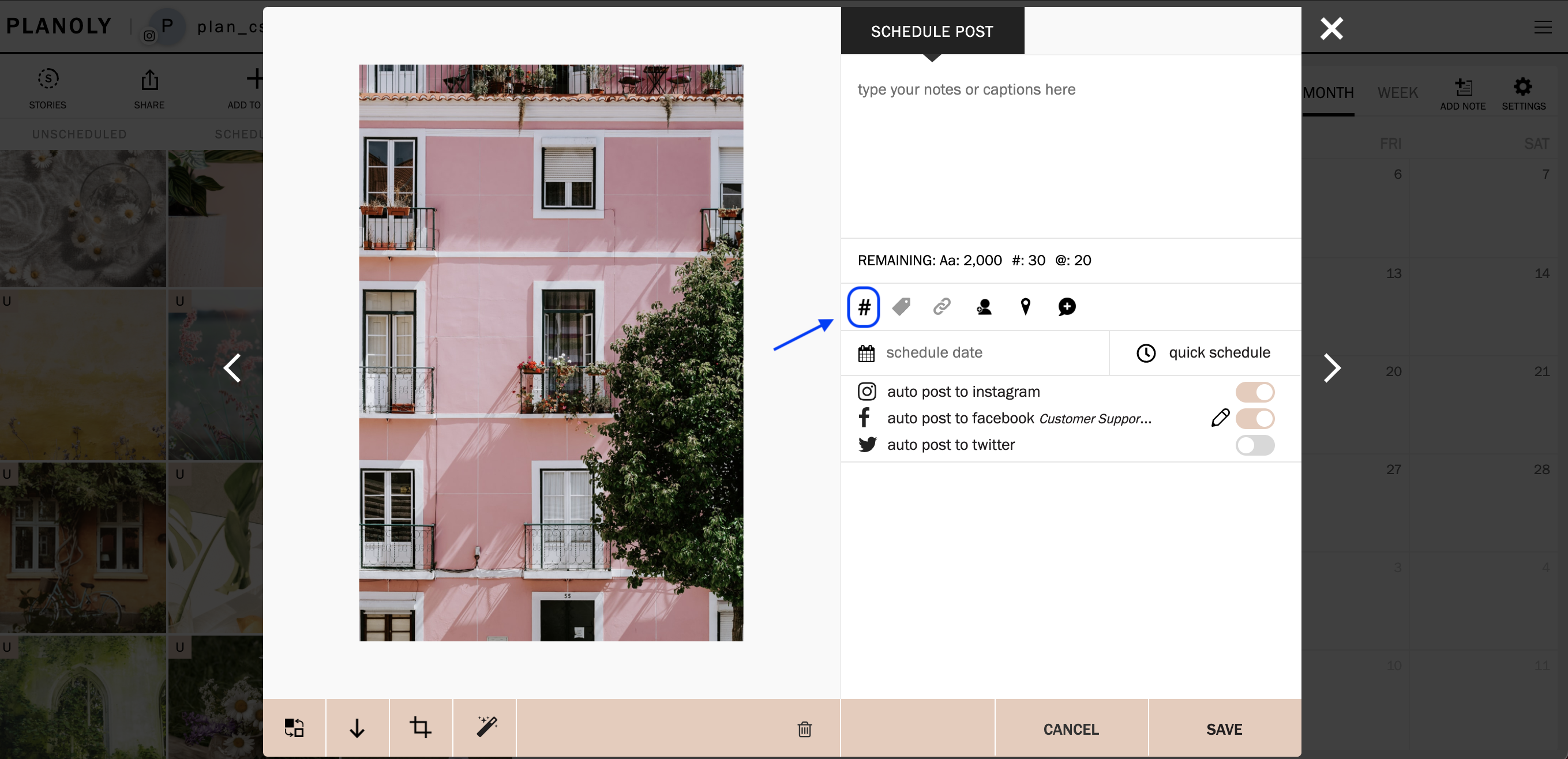 9. Click Add.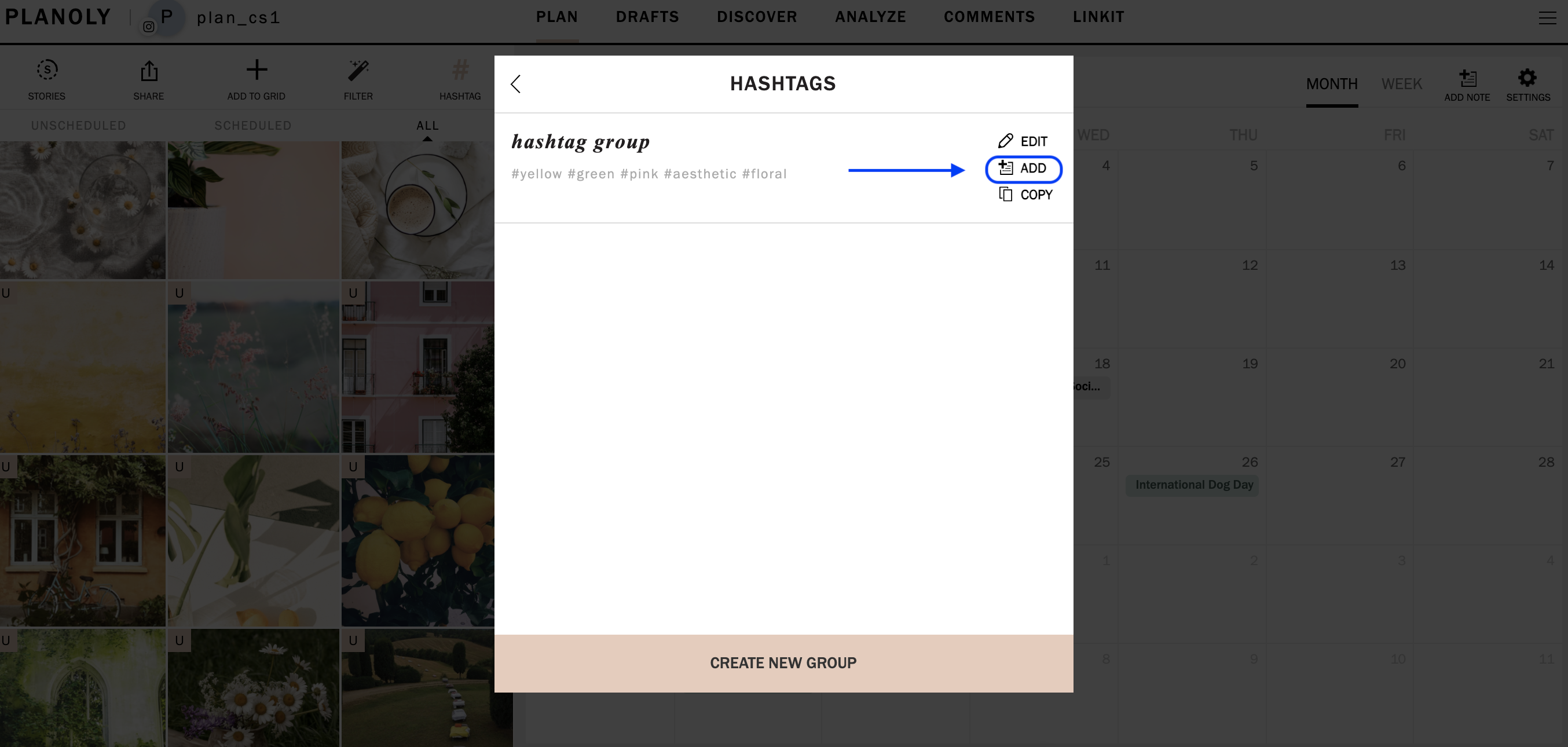 10. You're all set! The Hashtag Group has been added to your caption.