How to Upload High-Quality Images + Videos from PLANOLY to Instagram
Having trouble with the quality of your images/videos posting to Instagram? You can now utilize the "High-Quality Upload" feature, to upload high-resolution photos and videos.
Open your Instagram account and click on the three horizontal lines in the upper right-hand corner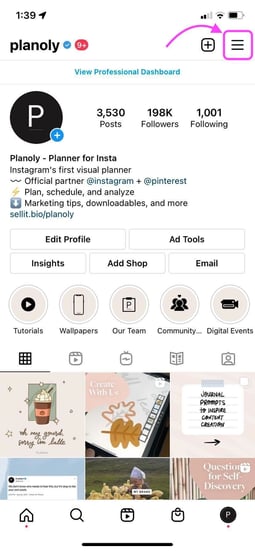 2. Select Settings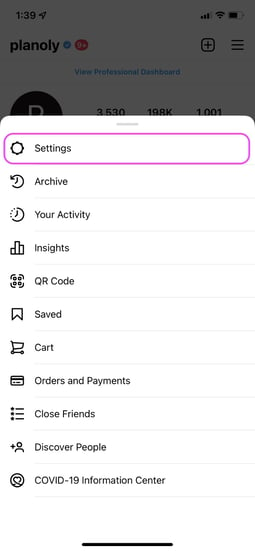 3. Select Account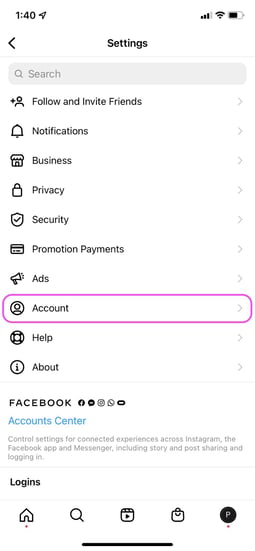 3. Choose Data Usage
4. Turn on High-Quality Uploads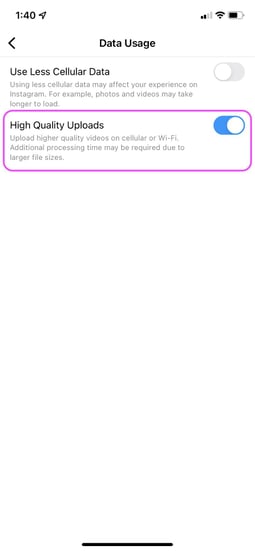 You're all set!