Just getting started and don't know where to begin? Below, you will find more information on the differences between our IG planner, Pinterest Planner, and Multi-Channel Workspace and how they all work.

Which social channels can I link to the Multi-Channel Workspace?
Each social set includes 1 Multi-Channel workspace, 1 Instagram Planner, and 1 Pinterest Planner. You can ONLY link your TikTok account to the Multi-Channel Workspace, but you can enable planning for Instagram, Facebook, YouTube, Twitter, Linkedin, and Pinterest. This means posts for these other channels can be uploaded, planned, scheduled, and manually posted from PLANOLY to each channel.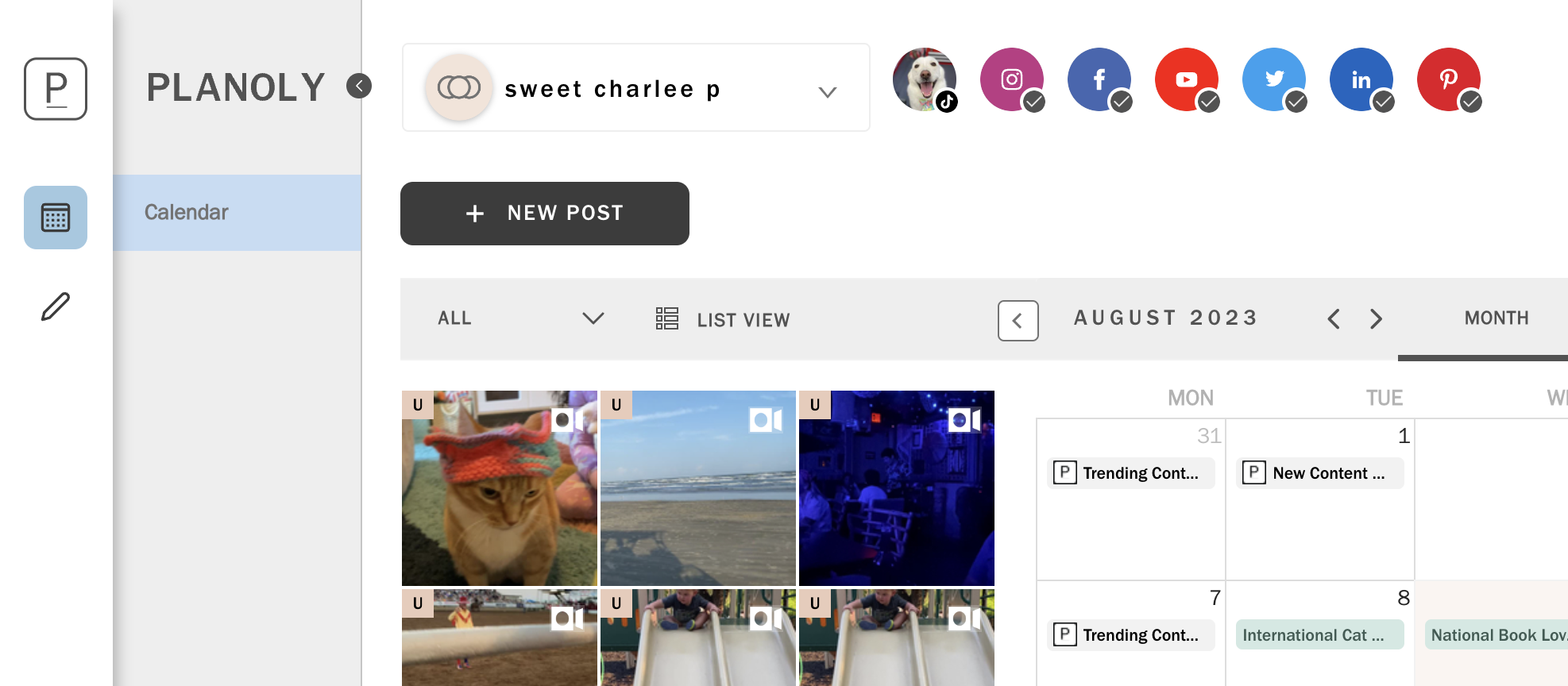 Please Note: On the Multi-Channel Workspace, you can plan for 7 channels in a single view - TikTok, Instagram, Facebook, YouTube, Twitter, LinkedIn, and Pinterest.
Can I auto-post from Instagram Planner?
Yes, you can link your IG business/creator account, FB page, and Twitter account under the Instagram Planner allowing you to auto-post to these 3 platforms. Auto-post for these 3 platforms can ONLY be done from the Instagram Planner, not the Mutli-Channel Workspace.


Can I auto-post from the Multi-Channel Workspace?
The short answer is yes, but the only social channel you can link to and enable auto-posting through the multi-channel workspace is TikTok. You will be able to turn on planning for IG, FB, Pinterest, Youtube, Twitter, and LinkedIn but will be required to manually post to these channels. Our team is working to integrate linking for the rest of the social channels into the multi-channel workspace throughout the next few months. In this case, you'll need to make sure you have push notifications toggled on so that you receive a push notification when it's time to manually post the scheduled post.
Can I auto-post from Pinterest Planner?
Yes, the Pinterest Planner allows you to auto-post Pins to Pinterest. There are no other platforms that you can link here except Pinterest and this planner does not offer manual posting. You can only auto-post to Pinterest from Pinterest Planner, not the Multi-Channel Workspace. You can upload, plan, and schedule pins from the Multi-Channel Workspace, but auto-posting for Pinterest cannot be done here.


Additional Information:
If you need more information regarding our different planners, feel free to reach out to our Support team and they will be able to further assist you here.