We have joined forces with Pinterest as an official Pinterest Partner to bring you PLANOLY's Pinterest planning tool...Pin Planner!
Pin Planner is PLANOLY's visual planning tool for your Pinterest content. Strategically map out weeks worth of content in just minutes. Upload Pins, plan, and schedule in advance from PLANOLY's mobile app or web dashboard. You can also review your Pin analytics for impressions, saves, link clicks & more.
Let's get started:
1. Once you've created an account with PLANOLY, choose your plan between solo...duo...custom… or skip for now.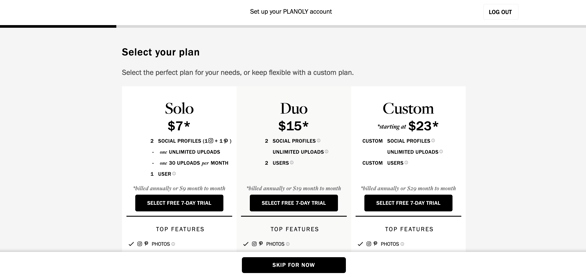 2. Select Link Pinterest.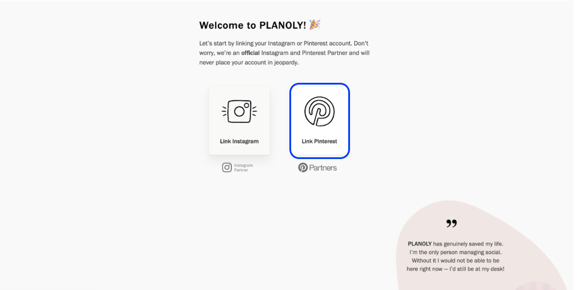 3. Click on Link Via Pinterest.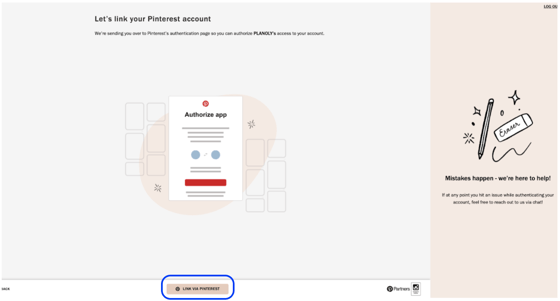 Please note: While PLANOLY does support linking to a personal Pinterest account, we recommend linking a Pinterest business profile so you can access more features like in-depth analytics.
4. Log in to the Pinterest account you would like to link to PLANOLY.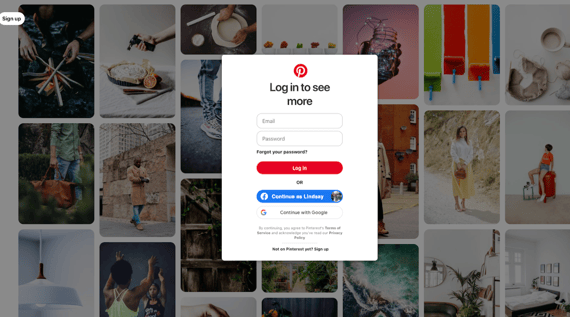 5. Give Access.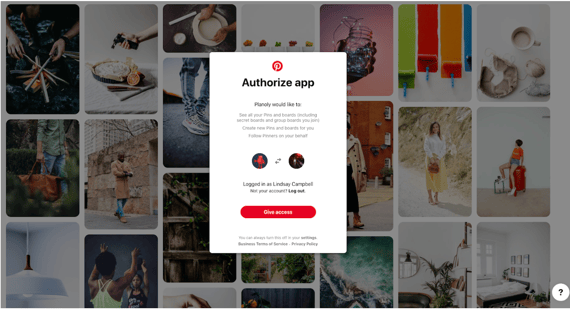 6. Now, help PLANOLY learn a little more about you by filling out the following information.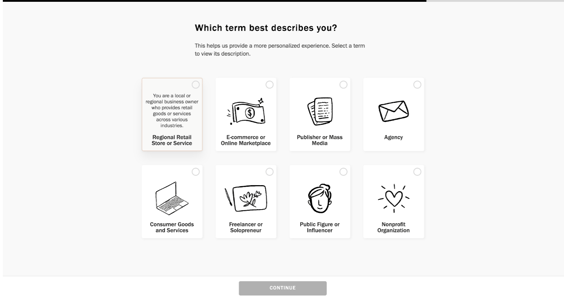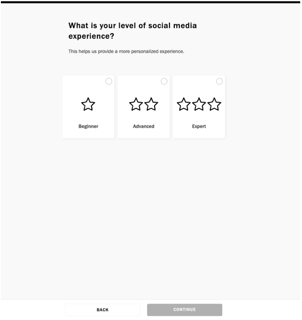 7. Awesome job! You have now linked your Pinterest account to your PLANOLY account on the web dashboard. Click on Get Started to start planning and pinning Pins!