PLANOLY is an official partner of Instagram and it's safe to use our platform.
Here at PLANOLY, we understand how important it is to keep your Instagram account safe, private, and secured. It's our priority, so that's why we're an official Instagram partner. We will never jeopardize your account - never asking for your password or account information.
To keep you even safer, this walkthrough helps you take your security up a notch by showing you how to remove unauthorized apps that are not official partners of Instagram.
To get started, you need to be logged onto a desktop. Unfortunately, you can't do this process through mobile (yet!).
Follow these steps here to check your Instagram account access:
On a Computer Web Browser
Go to www.instagram.com and log into your account
Go to your PROFILE page, and then click on Settings icon

Then click on Login Activity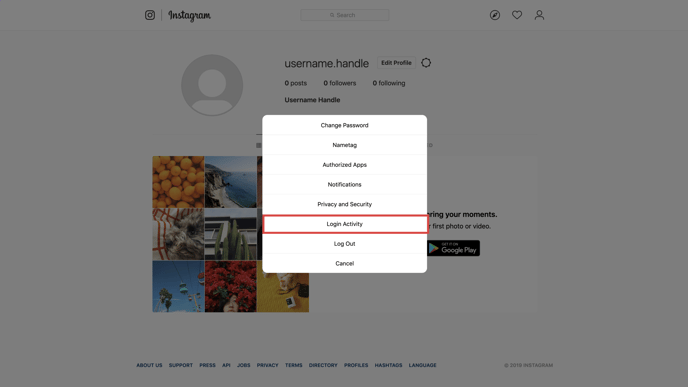 4. Here is where you view your login activity for your account. If you see a location where you have not authorized, click on the location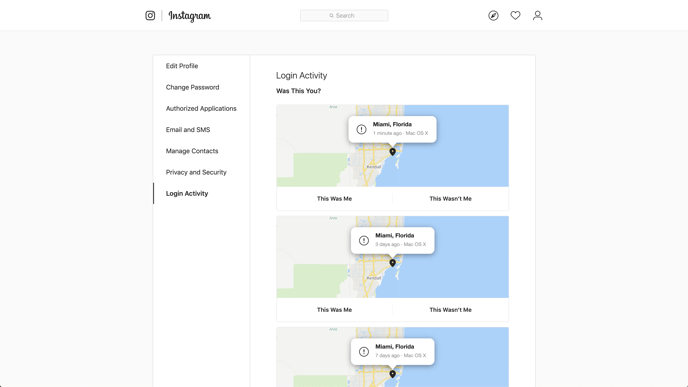 If you see any location that is not familiar, click on This Wasn't Me to report this suspicious activity on your account.
Tip: Keep in mind, you will then be prompted to change your password to keep your account secure and safe.