Depending on which profile type you have, you may be limited to certain features through Planoly. If you're not sure, you can take the steps below to see which profile type you are.
The following Planoly features are available depending on your Instagram Profile type: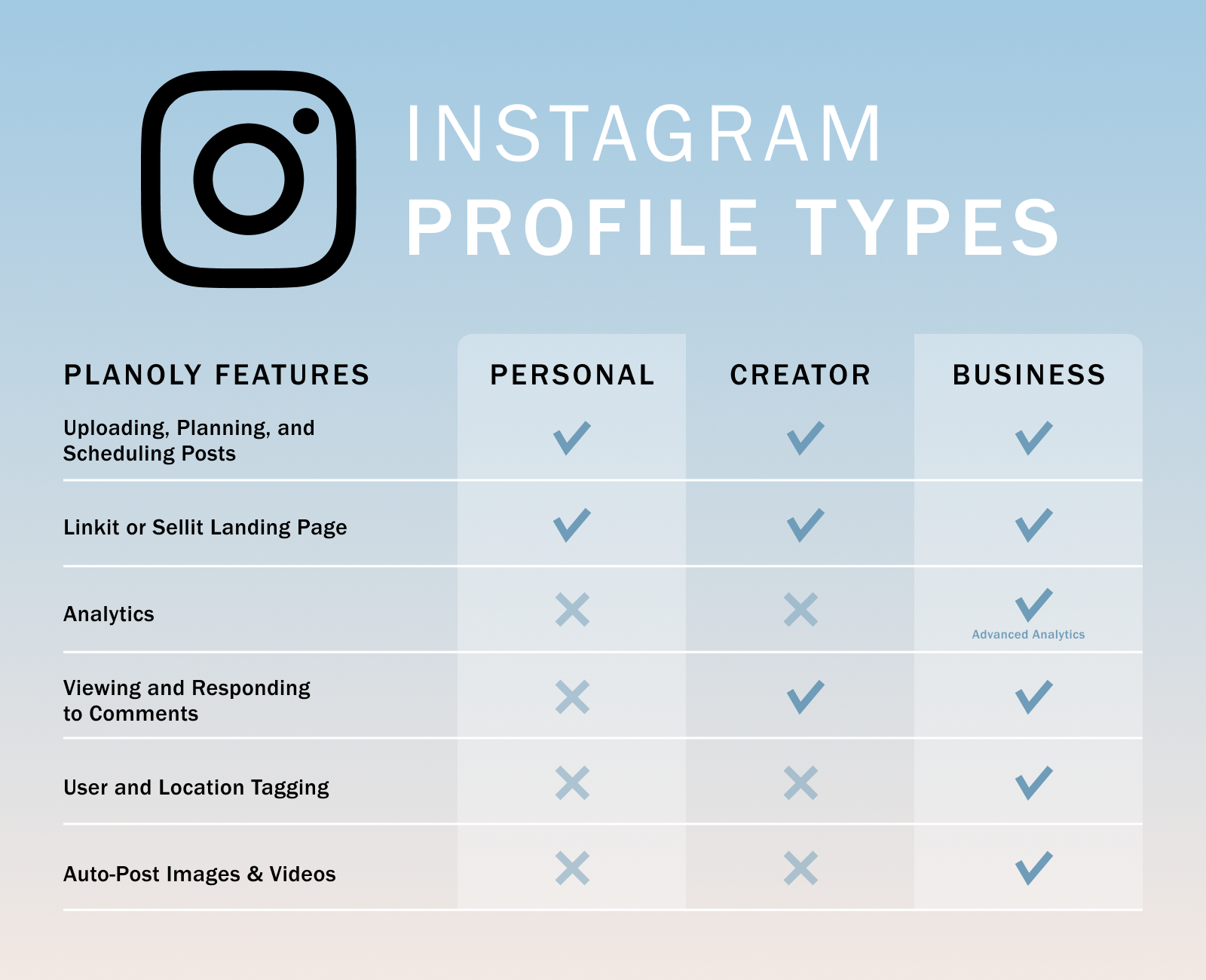 PLANOLY Pro Tip: While Planoly does support linking to both Creator and Personal Instagram accounts, we recommend linking an Instagram Business account.
In order to activate auto-posting, you'll need to link with an Instagram business account that is connected to a Facebook Business page and authenticate through Facebook.
Check Which Profile Type Your Instagram Account is Set Up As
Open the Instagram mobile app.
Click on the Profile Page in the bottom right corner.
Tap on the Menu Bar in the top right corner (the 3 lines).
Click on Settings > Account.
Choose Switch Account Type.