Streamline your planning by merging content! Follow this guide to merge together unscheduled content in your PLANOLY grid to create a singular carousel post.
1. On your Plan Grid View, select the images in the top right corner that you'd like to merge into a single carousel post.
2. At the bottom of your screen, you'll see a toolbar appear. Select MERGE.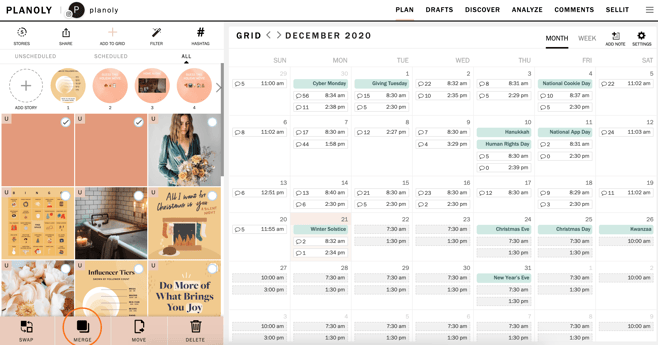 3. Your posts will appear together in a carousel view. Select "Merge and Save" in the bottom corner.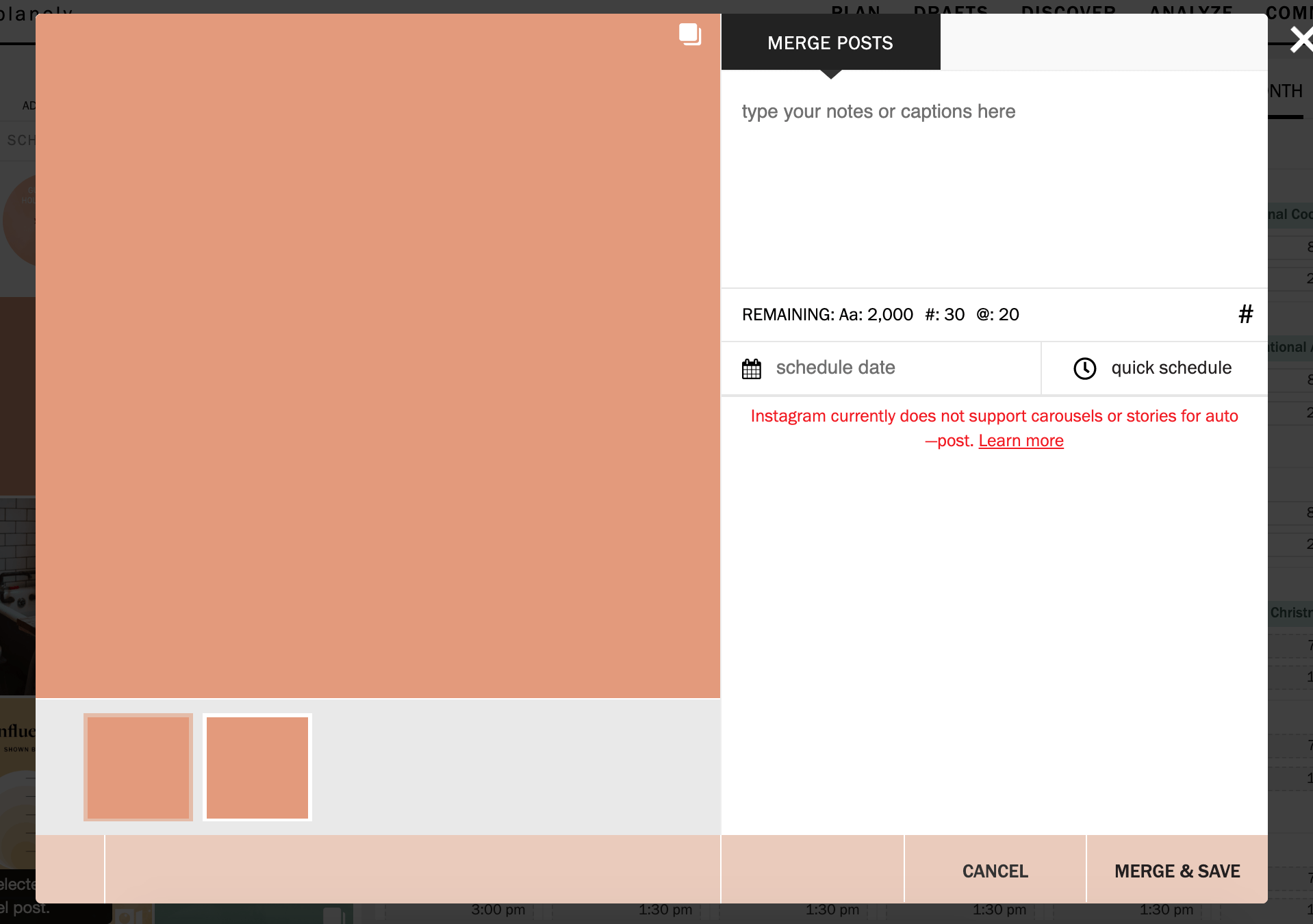 4. Your Posts will now appear together as a carousel post on your grid view.
You're all set!
Additional Help: Want to learn more about our carousel posting feature? Check out our helpful articles!