Due to Instagram limitations, some Instagram posts such as Promoted Content, Copyrighted Flagged Content, Reels, or IGTV posts on Instagram will not appear on your PLANOLY grid or analytics dashboard.
Pro Tip: Due to Instagram limitations, we cannot automatically pull your IGTV or Reels posts from Instagram to your grid. (This explains why your grid looks "off" in PLANOLY.) To fix this, follow the steps below!
How to Use the PLANOLY IGTV/Reels Import Tool:
1. Log into Instagram
2. Select Posts
3. Select the desired post you'd like to import
4. Tap the ... on the top right corner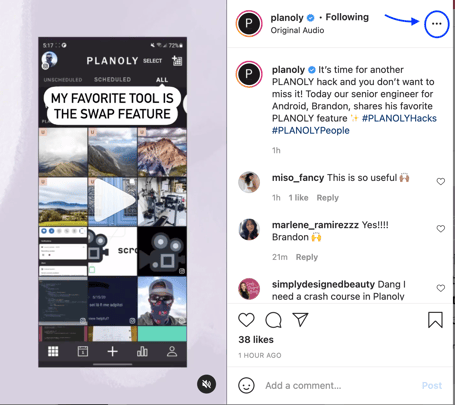 5. Tap Copy Link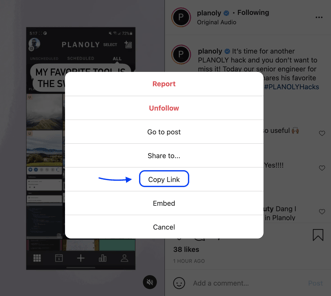 6. Log into PLANOLY
7. Click + Add to Grid
8. Select Import missing IGTV or Reels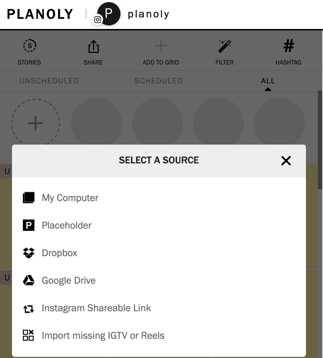 9. Paste the Instagram link and click Import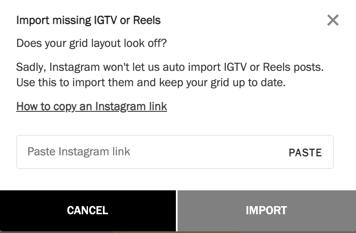 10. Drag and drop your imported post to the correct spot and select Continue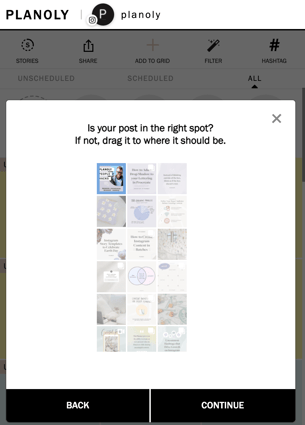 11. Select Done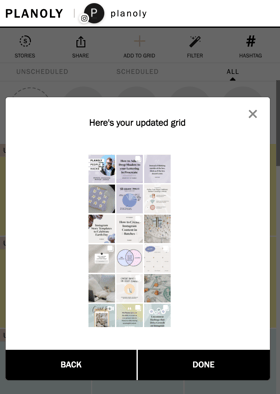 You're all set!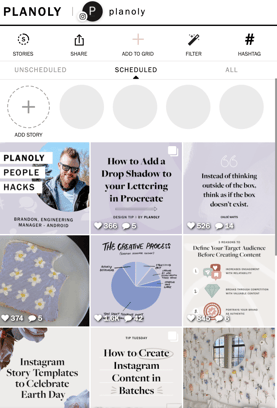 ---
How to delete imported IGTV/Reels from your plan grid:
On web:
Log into your PLANOLY account on a web dashboard

Hover your cursor over your IGTV/Reel

Click on the white bubble at the top right of your IGTV/Reel

Click on delete at the bottom of your PLAN grid
Open the PLANOLY mobile app

Click into your IGTV/Reel

Click on delete in the top right corner
PLANOLY Pro Tip: The same steps apply for importing IGTVs to your PLANOLY grid