Stories can be uploaded and scheduled on both the PLANOLY Web Dashboard and Mobile App (Android / iOS)
How to Upload Content to Stories Planner on a Web Dashboard:
Stories can be created on both the PLANOLY Web Dashboard and Mobile App (Android / iOS)

Stories Post Guidelines:
Up to 10 Media Items can be added to a Stories Post

Stories are not eligible for auto-post at this time as it's an Instagram limitation. You will need to manually post from PLANOLY to Instagram.
1. Log into PLANOLY your account on a web dashboard
2. Click on the Stories icon in the top left-hand corner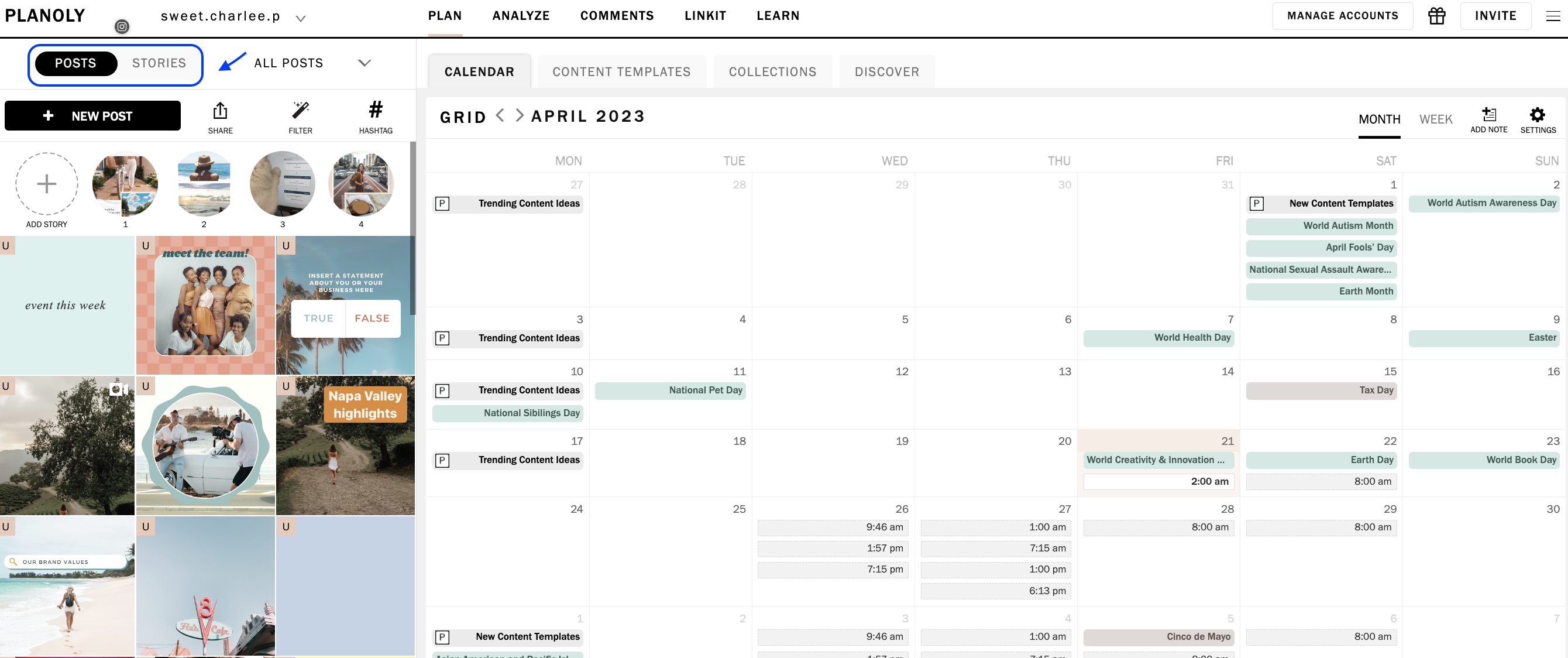 3. Tap on (+ New Story )

4. Select a source

5. Upload as 1 Story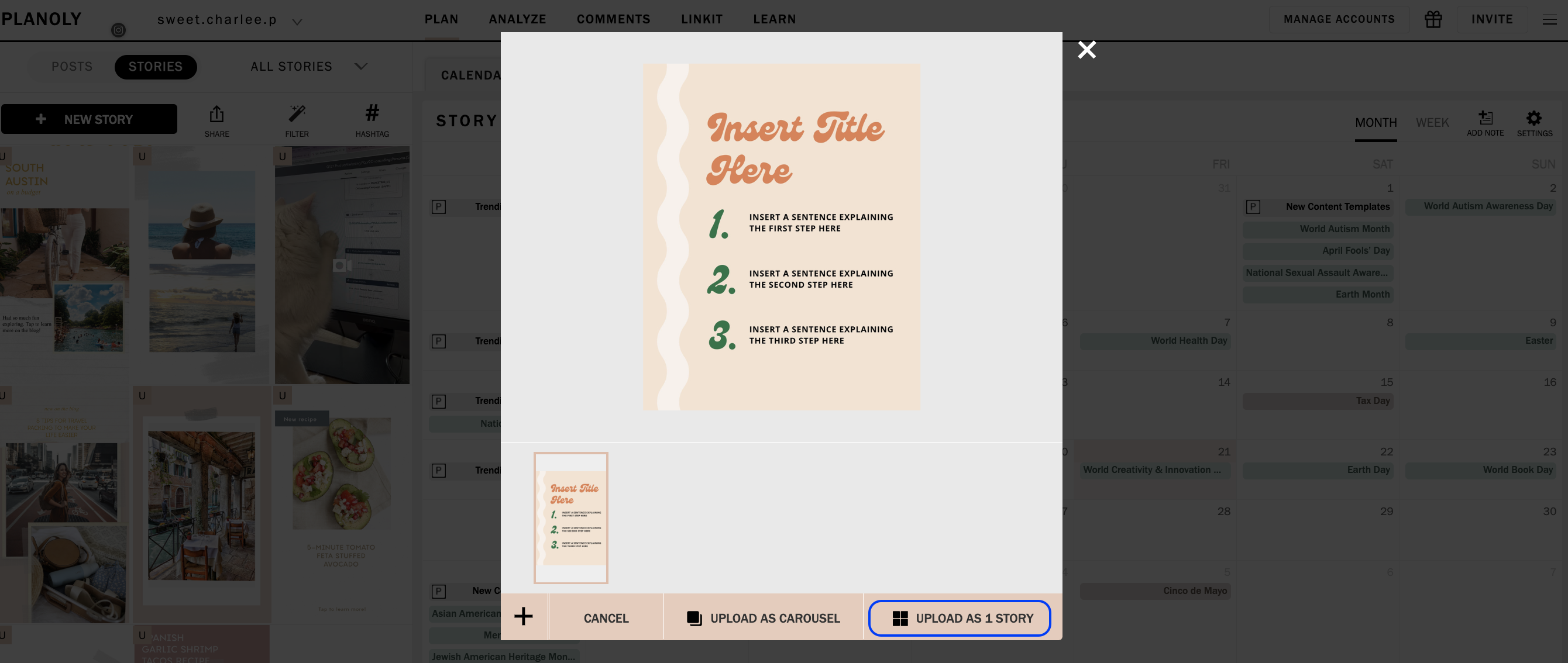 4. Click on the Stories Post thumbnail to edit
5. Edit the story post by typing in your notes/captions, insert hashtags, schedule the story post to manually post, (+) add another image, or filter the image.
PLANOLY Pro Tip: Instagram currently does not support story auto-post. In this case, if you schedule the story post and have your push notifications turned on, you will receive a push notification and manually post to Instagram from PLANOLY.
---
Adding Instagram Stories to Your PLANOLY Stories Queue
With Story Bar, you are able to see all your planned Stories at a glance – similar to the way that you see Stories on your Instagram feed. Just begin uploading your Stories to the bar or tap on the StoriesEdit button to customize your own templates to upload.
You can also add your Instagram Stories to your Stories planner to see all of them at a glance and arrange them in the order you want to post them (the first one being the one to post first, and the last one to be the one to be posted last.)
If you have a set of Stories that you need to upload at once, you can upload a multi-story set.