We're excited to introduce our new Video Planner for TikTok. You can now spend more time creating content and less time managing video planning tools, so you can focus on growing any business you manage.

FAQs
Who has access to the PLANOLY Video Planner for TikTok?
Anyone who has one of our new paid plans: Starter, Growth, or Professional. Learn more about our paid plans on our pricing page: here
What if I don't have one of those plans?
Can I trial the Video Planner?
Absolutely! We offer 7 Day Free Trials on any of our paid plans.
Which platforms are available for the video planner?
TikTok ( stay tuned for more platforms! )
Do I have to link a TikTok first?
Yes, you will need to link a TikTok account in order to access our Video Planner
How do I link my TikTok account to PLANOLY?
Log into your account on www.PLANOLY.com
Click on the account switcher where you currently see your Instagram and/or Pinterest account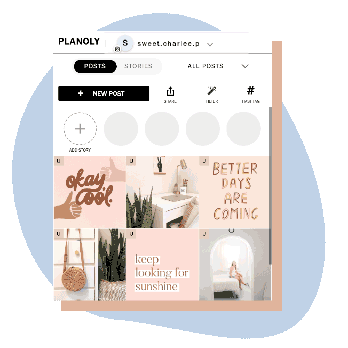 3. Add TikTok account
4. Link TikTok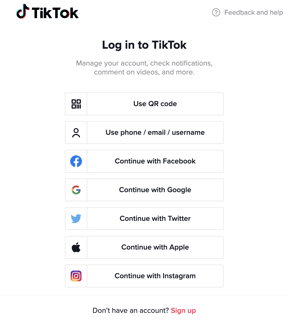 Will auto-post be available for the video planner?
No, due to TikTok limitations, videos are not available for auto-posting, but you can visually plan them in your grid. You can enable notification on the mobile app or web dashboard to be reminded to post your video content manually on your planned time and date.
How do I enable push notifications?
Check out our step-by-step help guide: here
How do I upload a video?
In PLANOLY, click on (+) new video post under your TikTok profile
(+) Add video
Select a source
Write in your caption, and/or paste a sound URL
Select a date and time to receive a reminder notification on your mobile device to continue publishing your video to TikTok.
Click save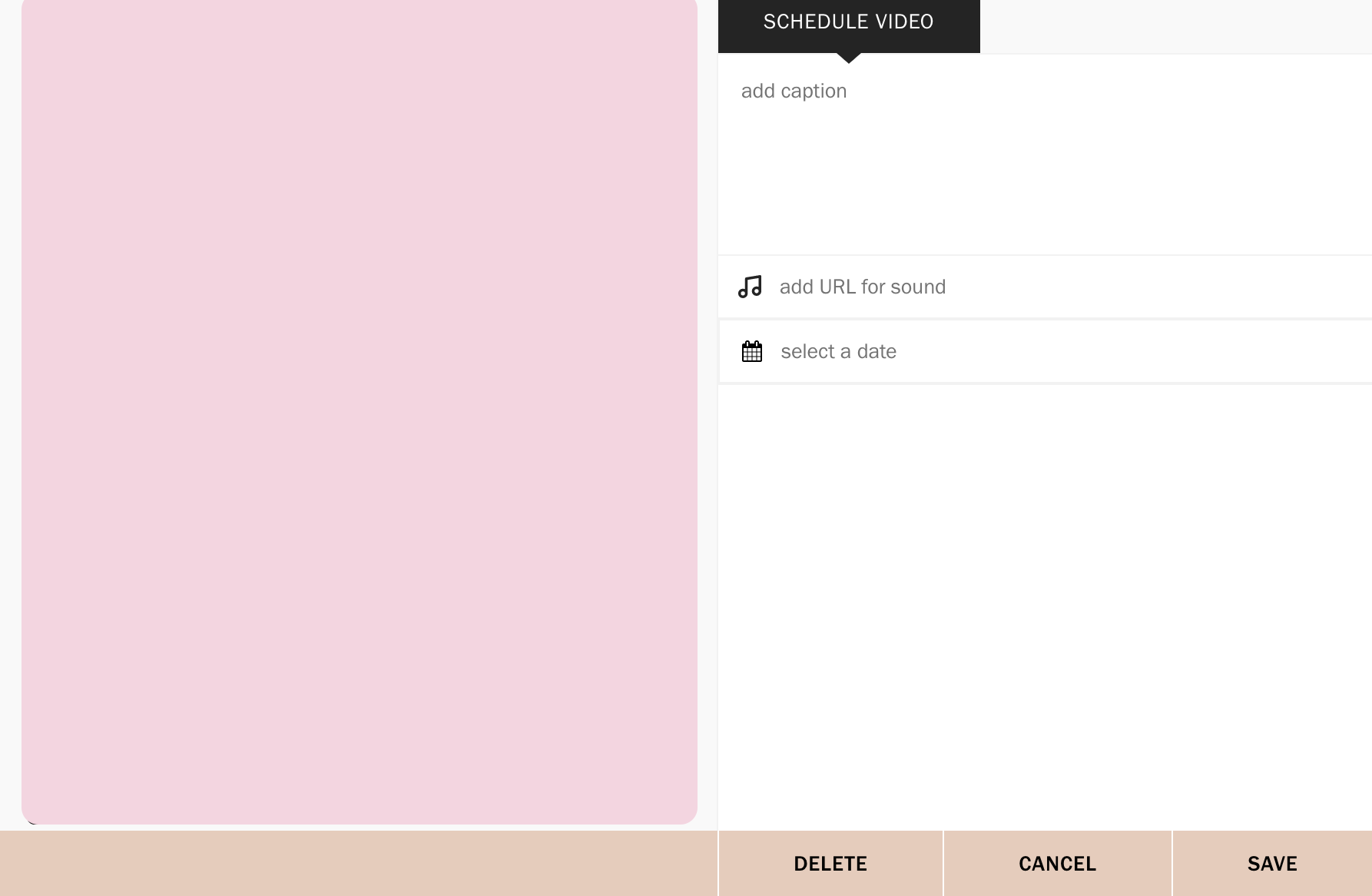 Please Note: In order to schedule a reminder notification, download the PLANOLY App on your mobile device and enable notifications.
How do I manually post from PLANOLY to TikTok?
Check out our Help Guide: here
Are there file restrictions for TikTok?
The size of the uploaded video file must be less than or equal to 50 MB.
The duration of the video file must be at least 3 seconds and shorter than or equal to 60 seconds.
Supported video file formats are MP4 or WebM.
The video resolution is at least 540p.
Are there upload limit restrictions?
TikTok - 10-minute uploads
What is included in the Video Planner?
With our new Video Planner, you can upload videos, add captions, include audio links & relevant hashtags, schedule reminder notifications, and be alerted from the Mobile App

Easily copy and past captions & audio from PLANOLY into TikTok
What is a social set?
A social set includes one Instagram account, one Pinterest profile, and one TikTok account. The Instagram account can be linked to a Facebook account and Twitter account for cross-posting ability. If you have multiple brands or businesses with different social accounts, you'll need one set for each profile.
Will the Video Planner curate content for you?
Unfortunately, no, you will need to upload your own video content into PLANOLY
Does the Video Planner replace a social media manager?
No, you will still need to upload, plan, and schedule your content within the Video Planner