Collections are the new and improved Drafts. Think of Collections as your online filing cabinet. It serves as your temporary place to plan, store, and organize your content for both your grid and Instagram stories.
To View and Manage Collections on a Web Dashboard
1. Log into your PLANOLY account
2. Select Collections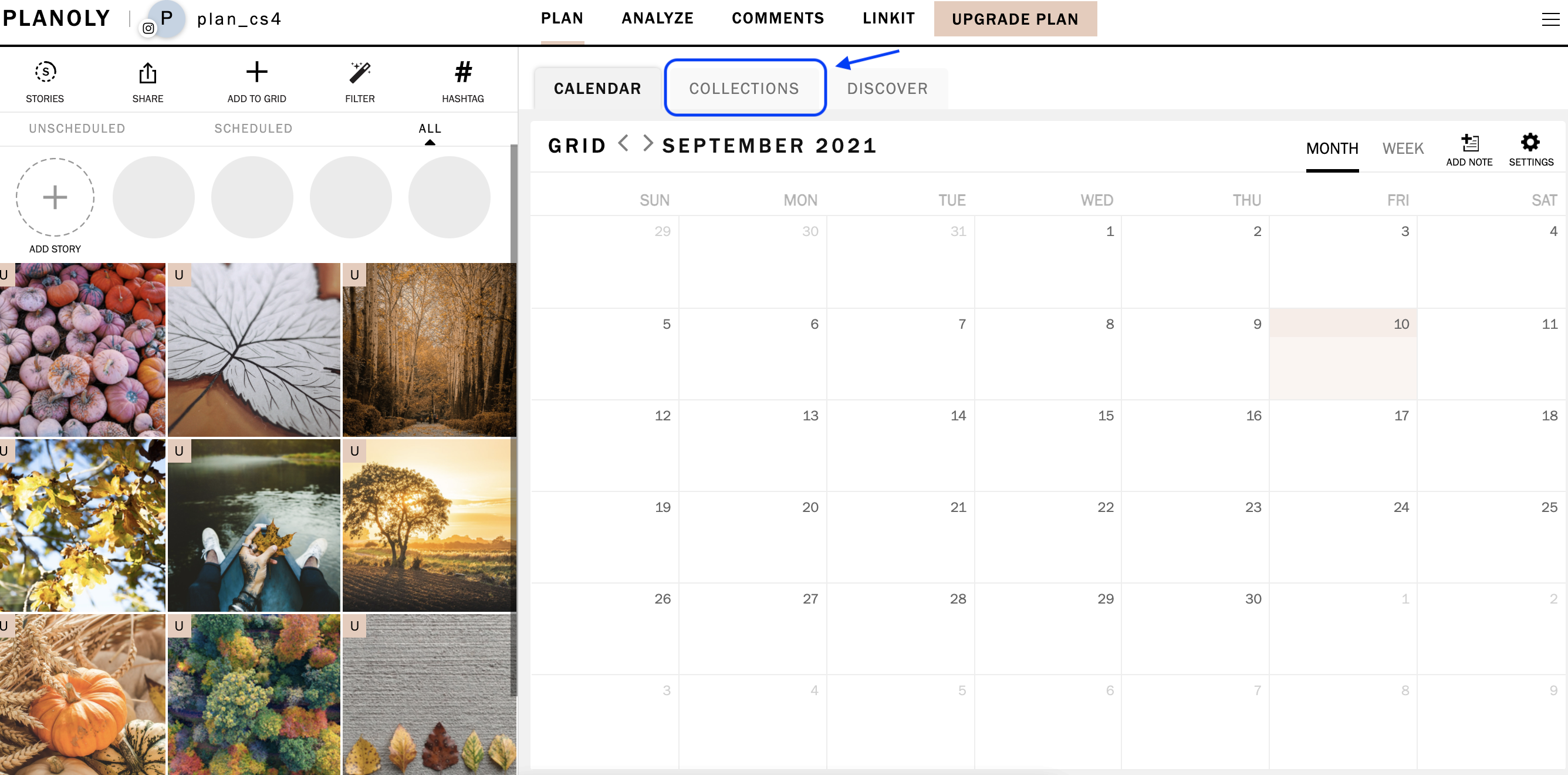 3. Create a Collection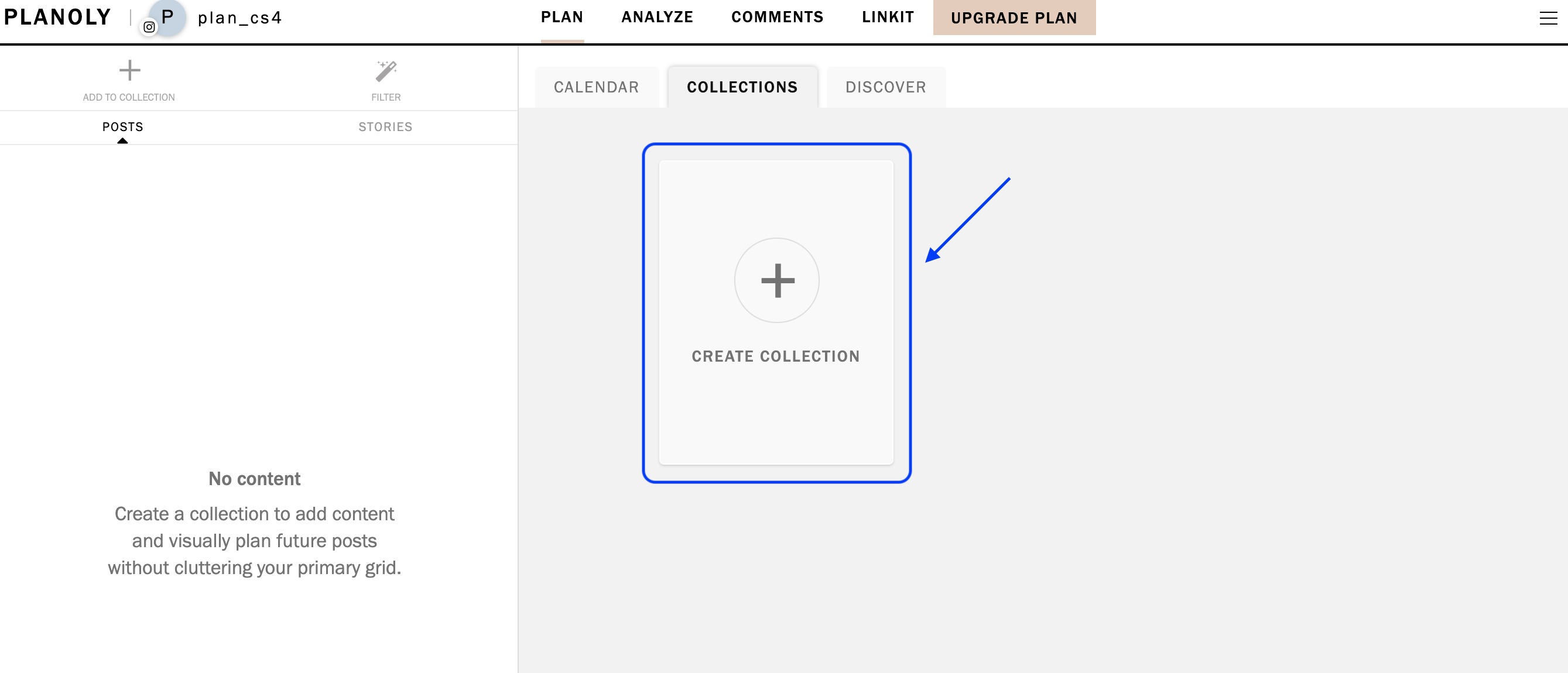 4. Name the Collection
5. Click Create

6. New Collection added as 'Fall Aesthetic'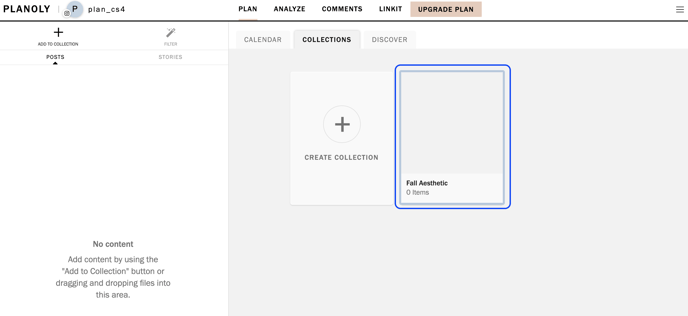 7. To add images to your new Collection, click (+) Add to Collection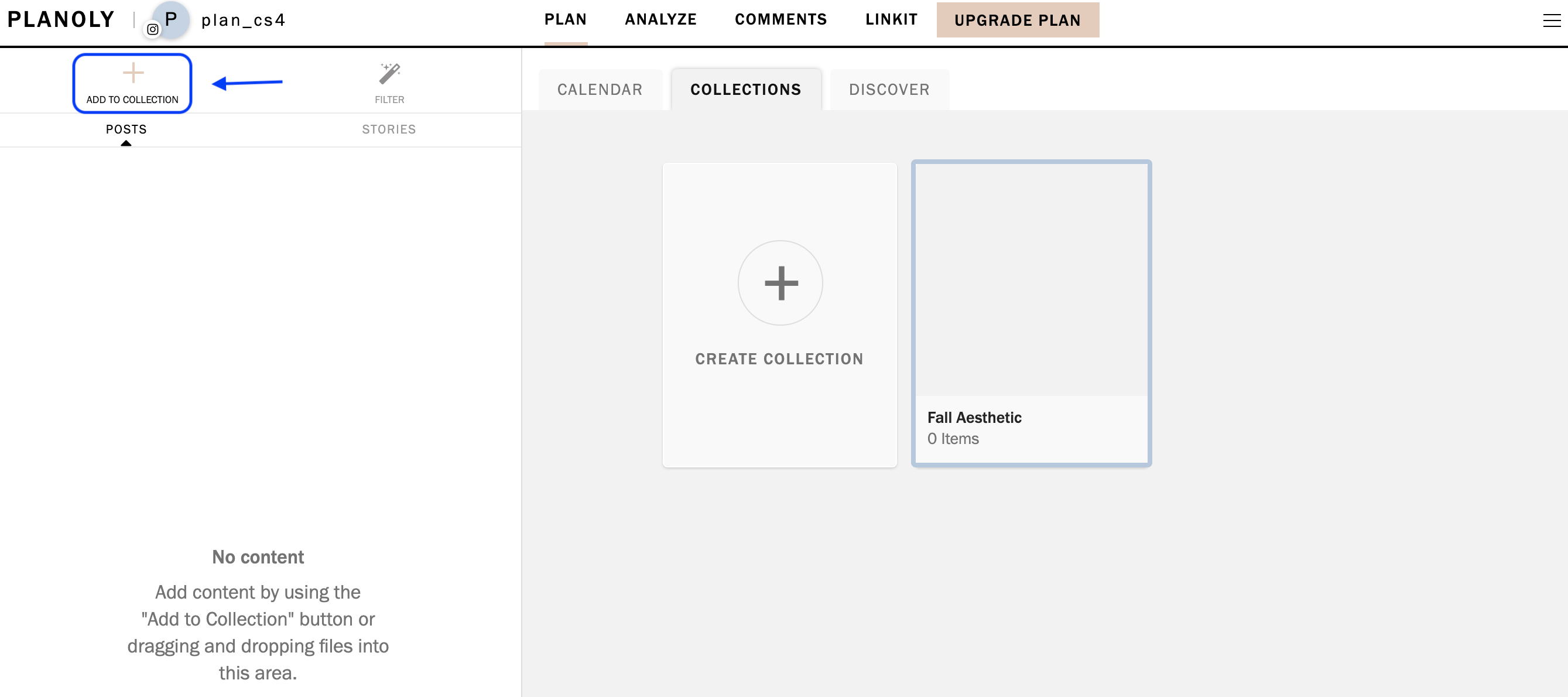 8. Select a source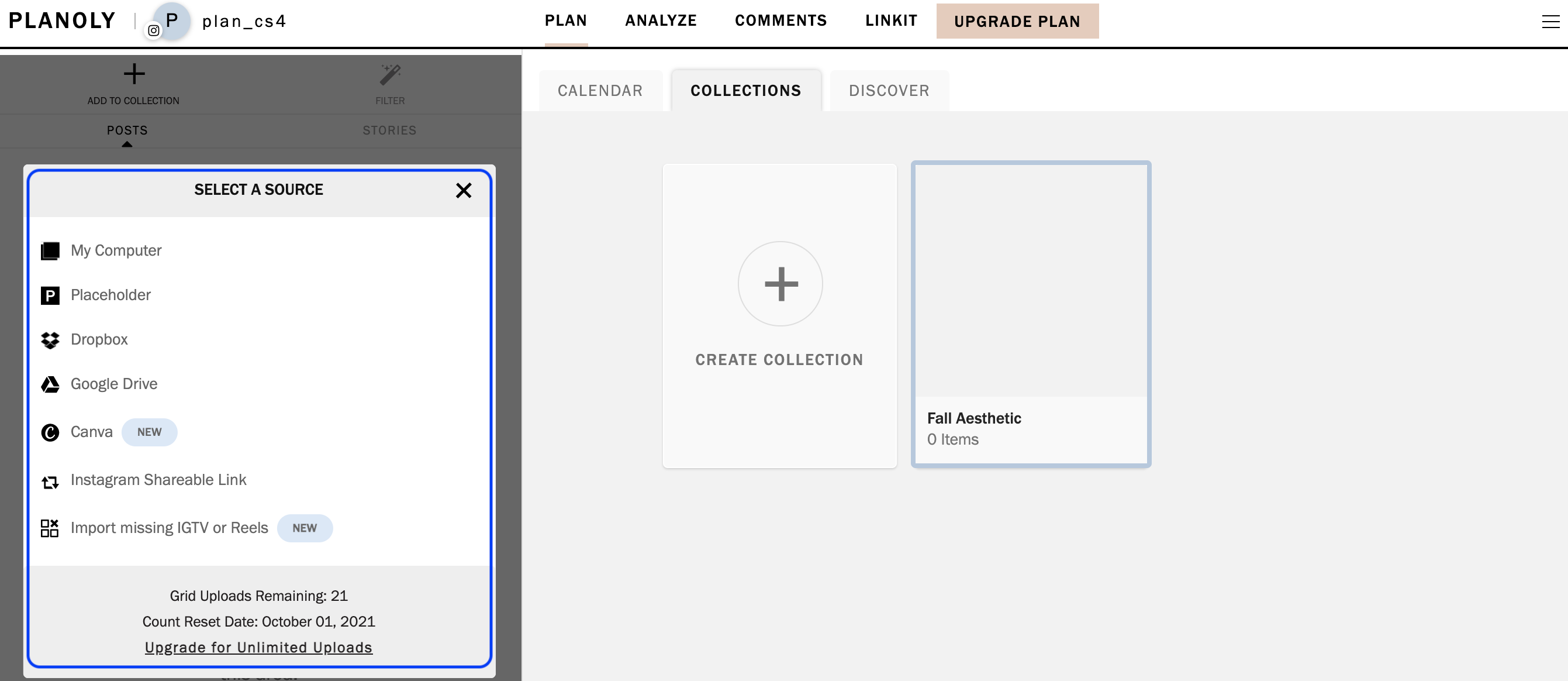 9. Upload image as a post or carousel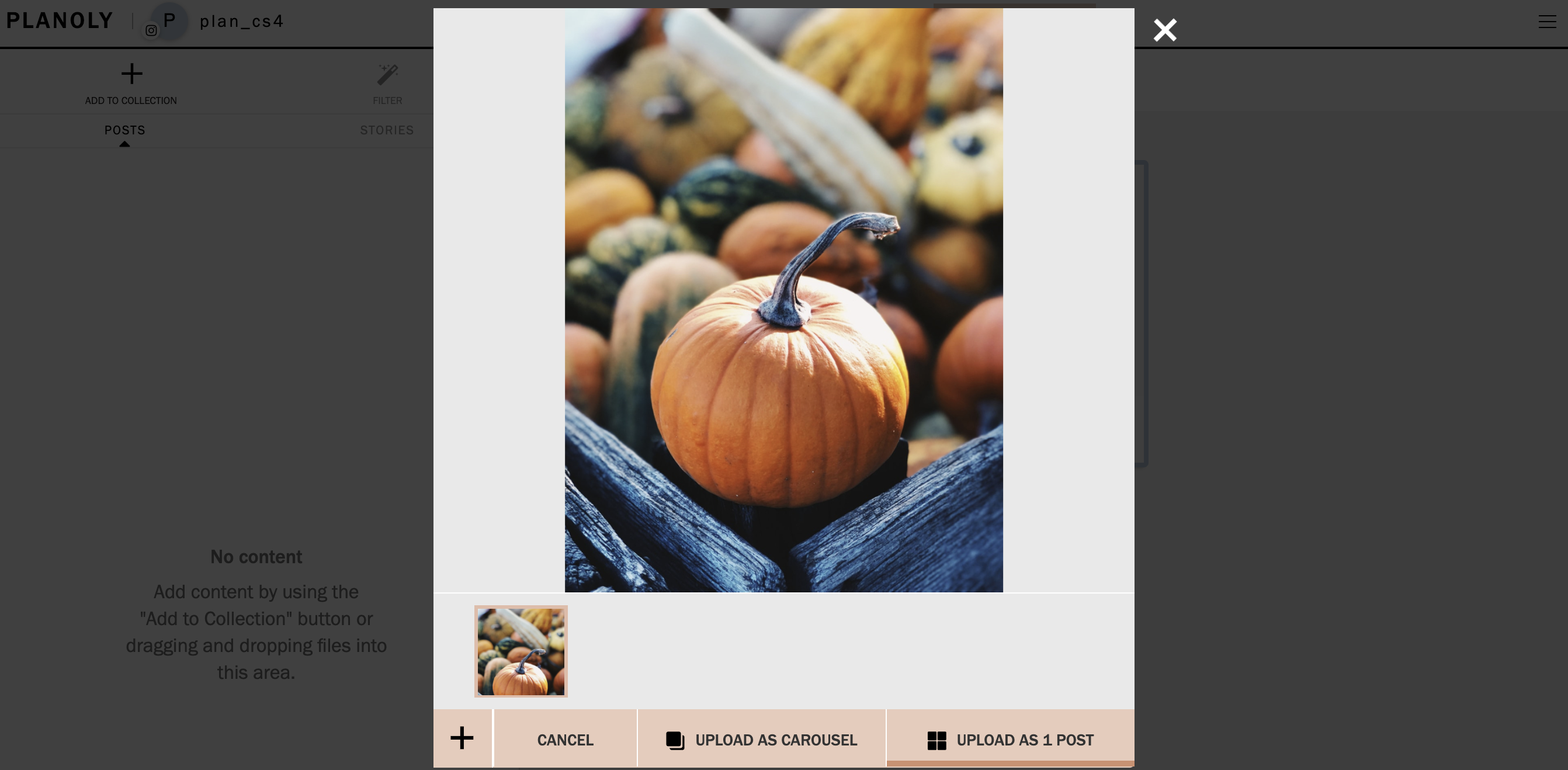 10. You now have an image in your Fall Aesthetic Collection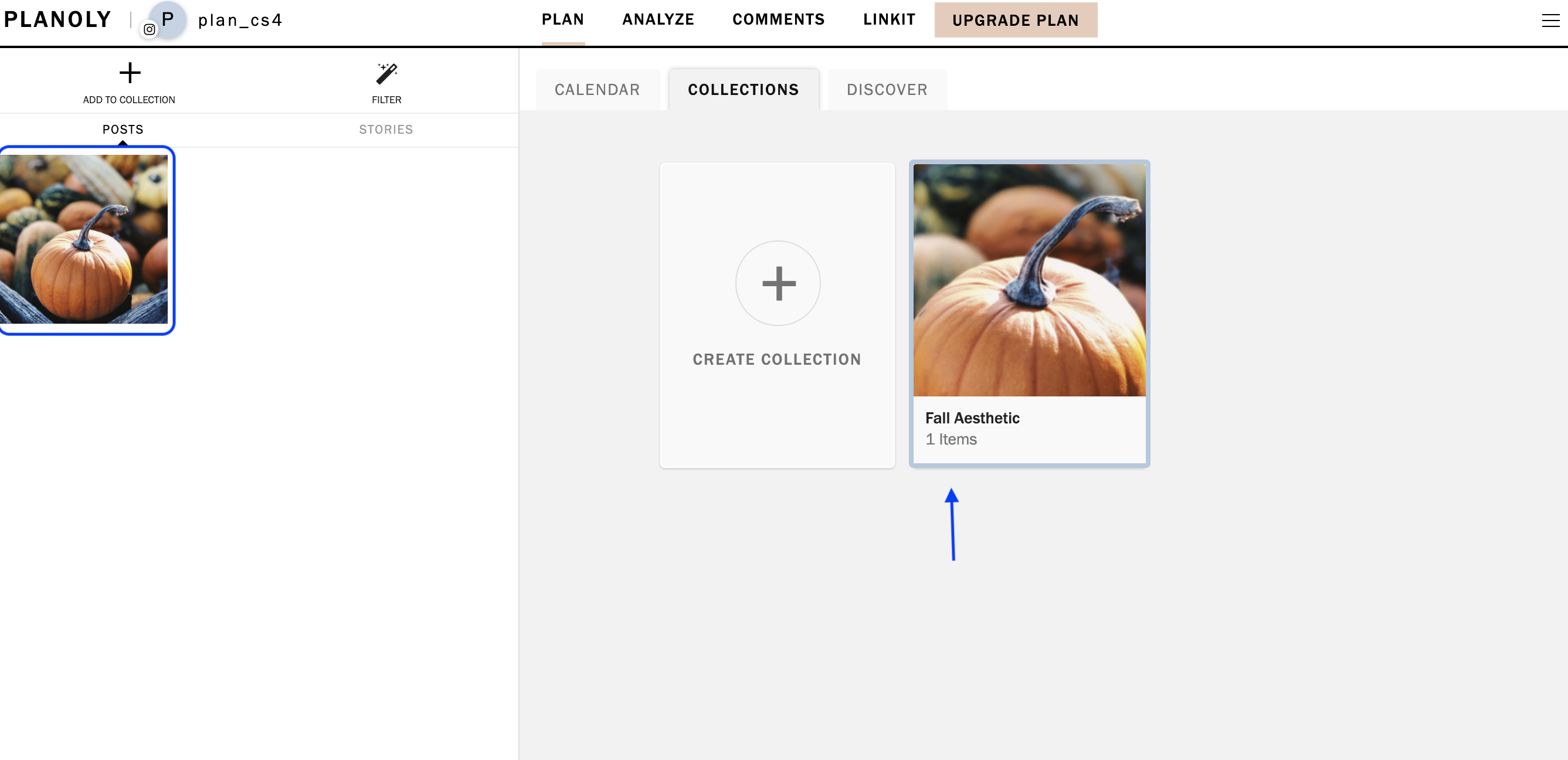 11. To move an individual post over to your plan grid, hover over the image in the top right-hand corner and select Move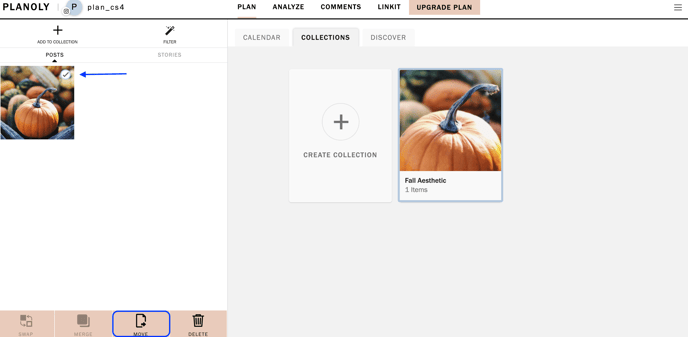 12. Choose Move to Grid > click on Move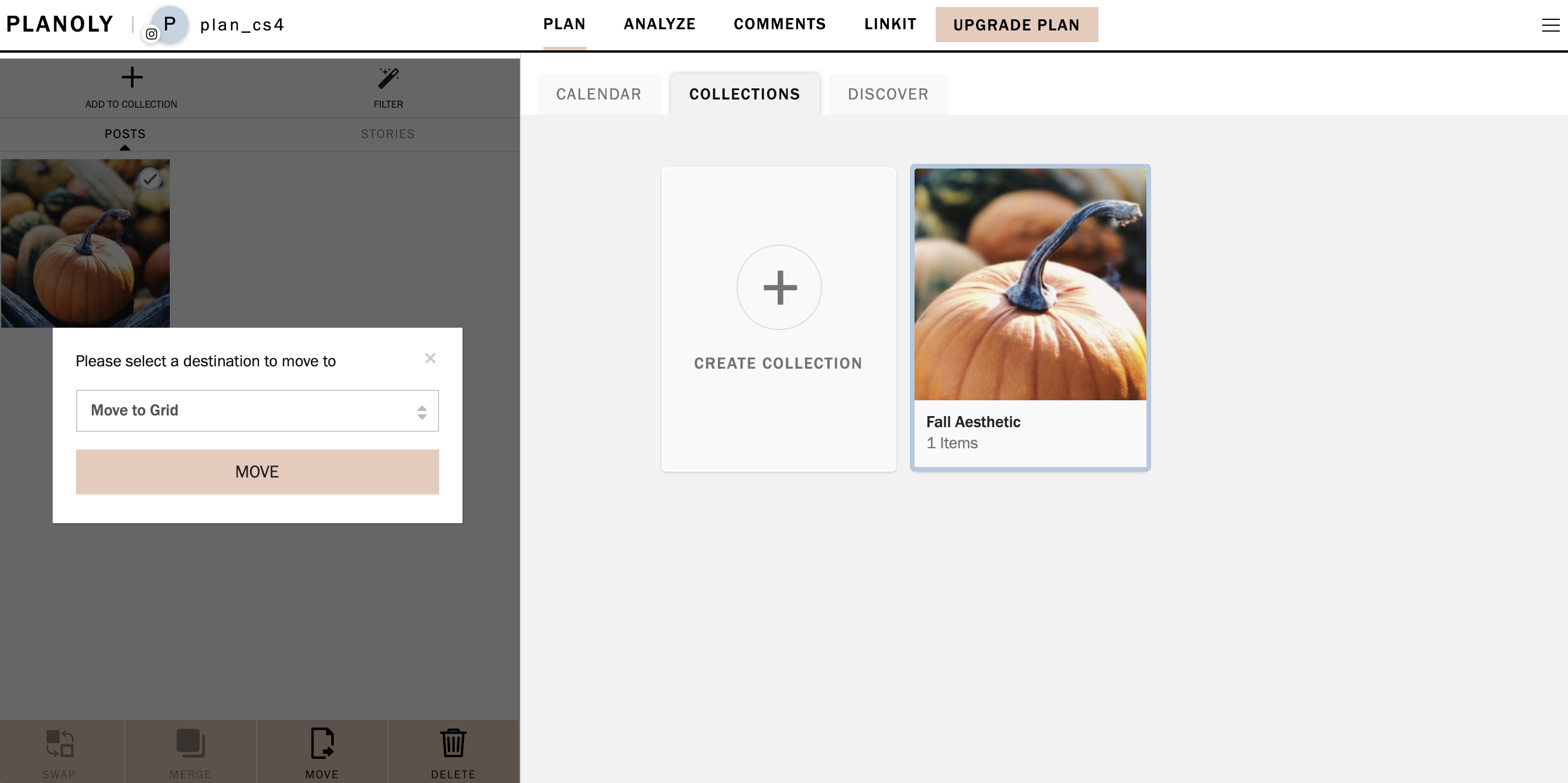 13. Choose Confirm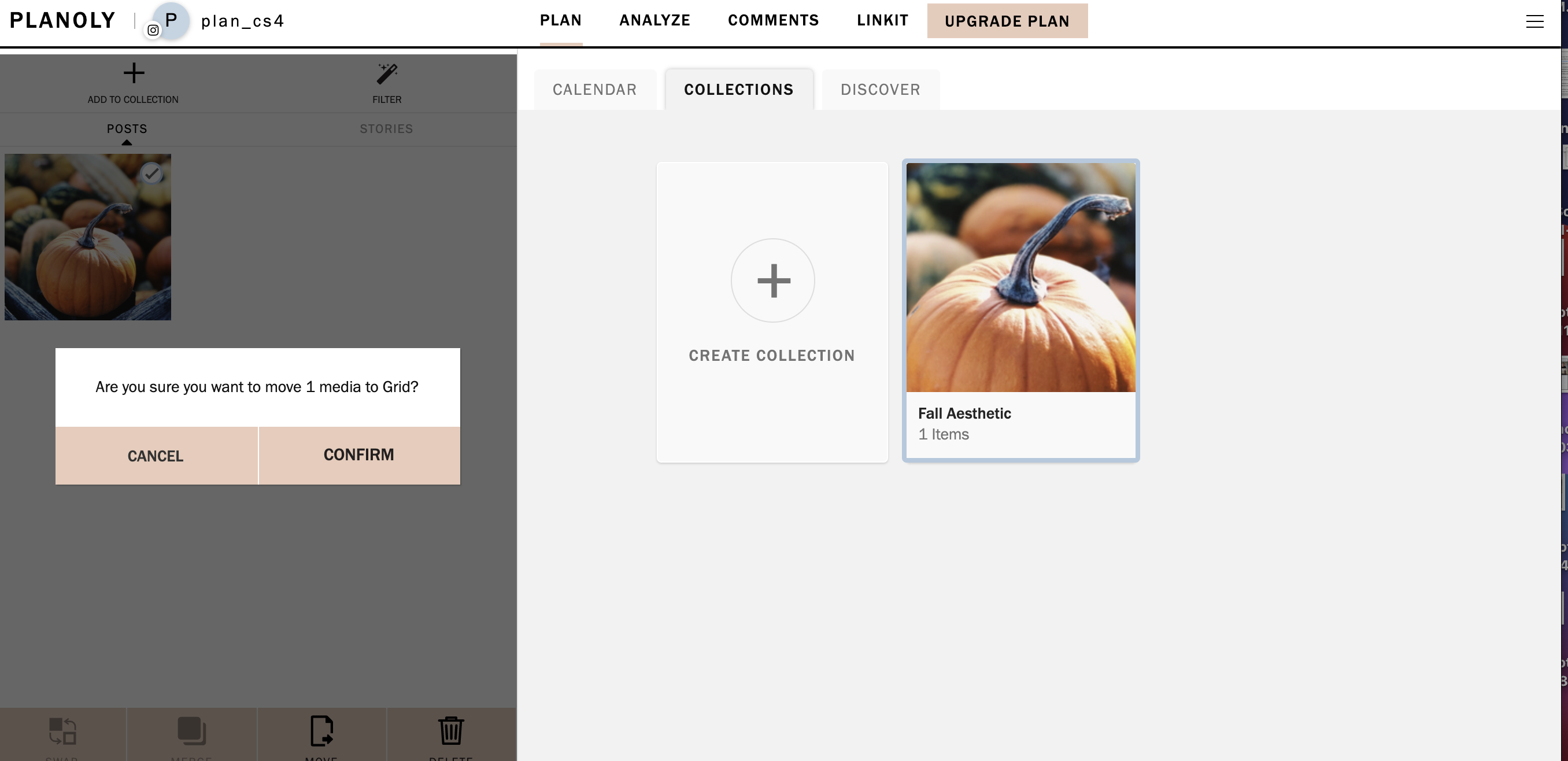 14. The post is no longer in your Collections folder and is now located on your Plan Grid!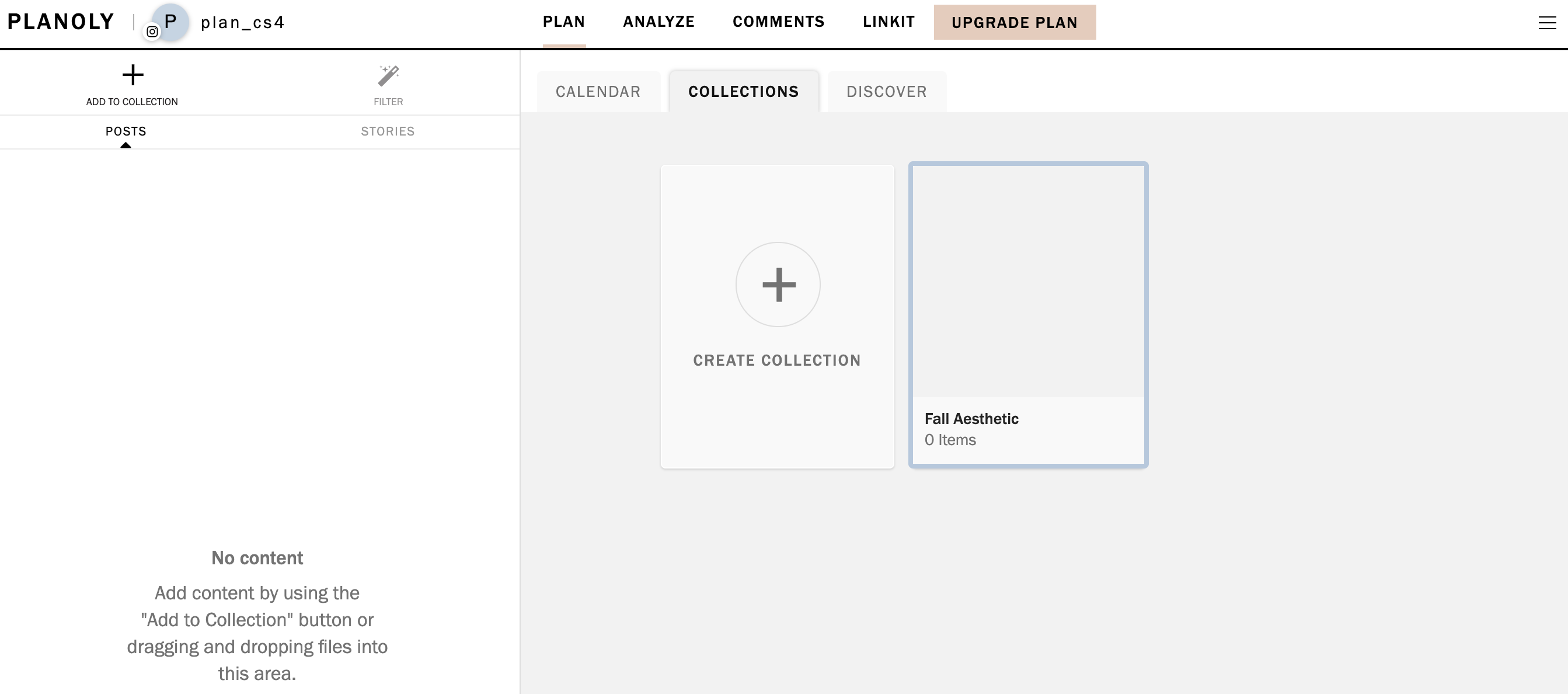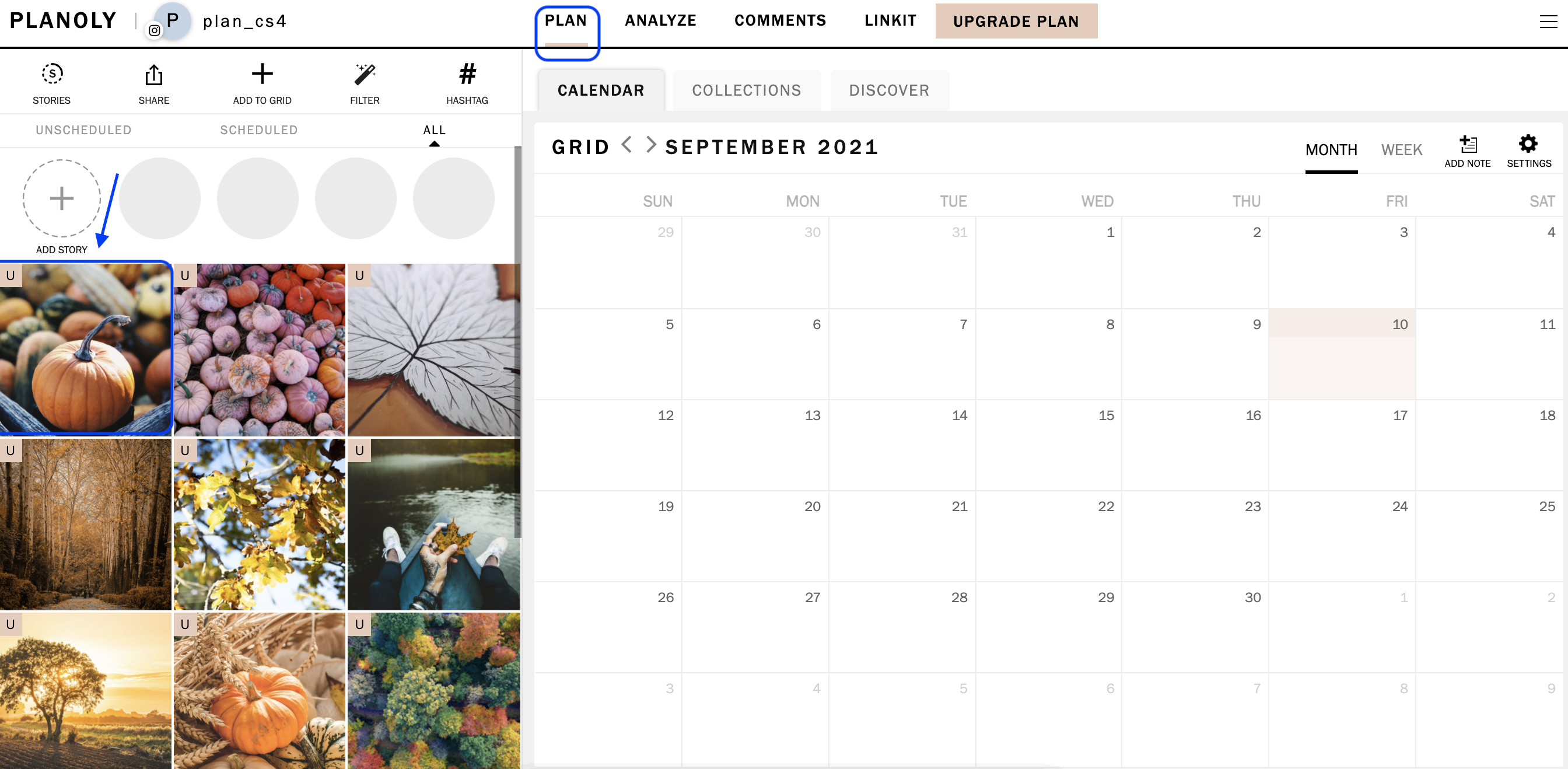 15. To move the post back to your Collections tab, click on the circle in the top right-hand corner of the post and select Move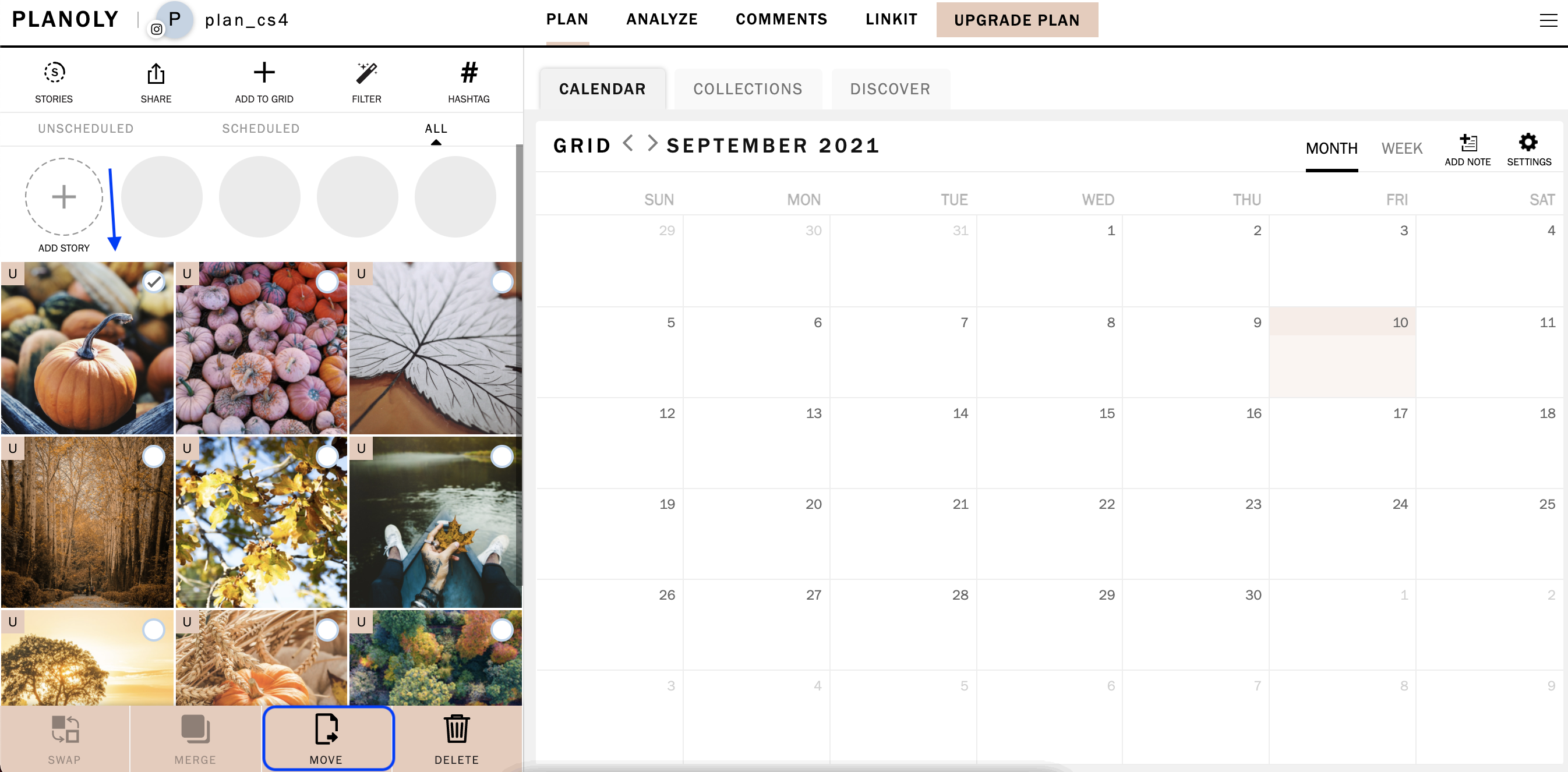 16. Choose the Collection and select Move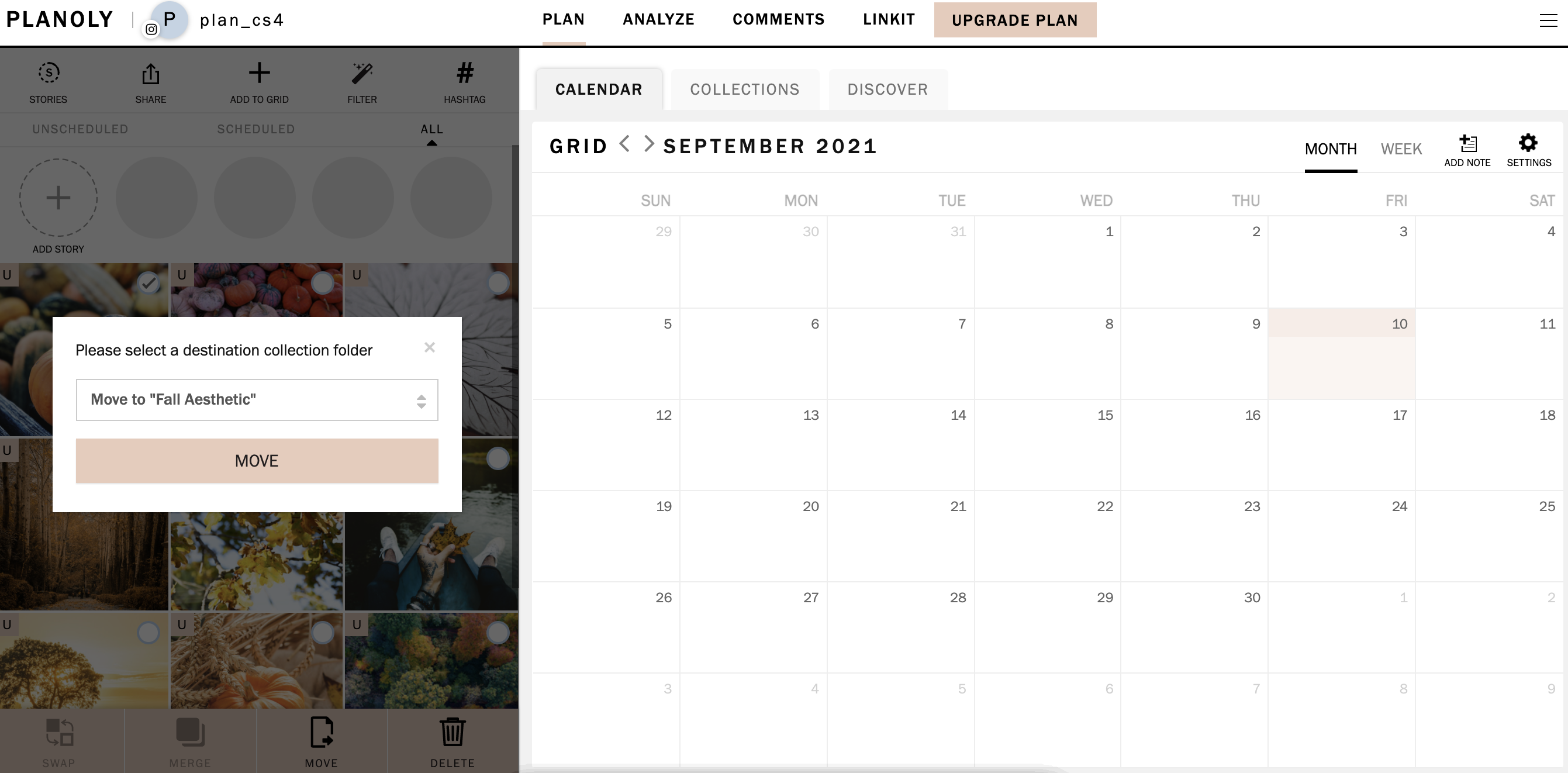 17. The post is now back in your Collections folder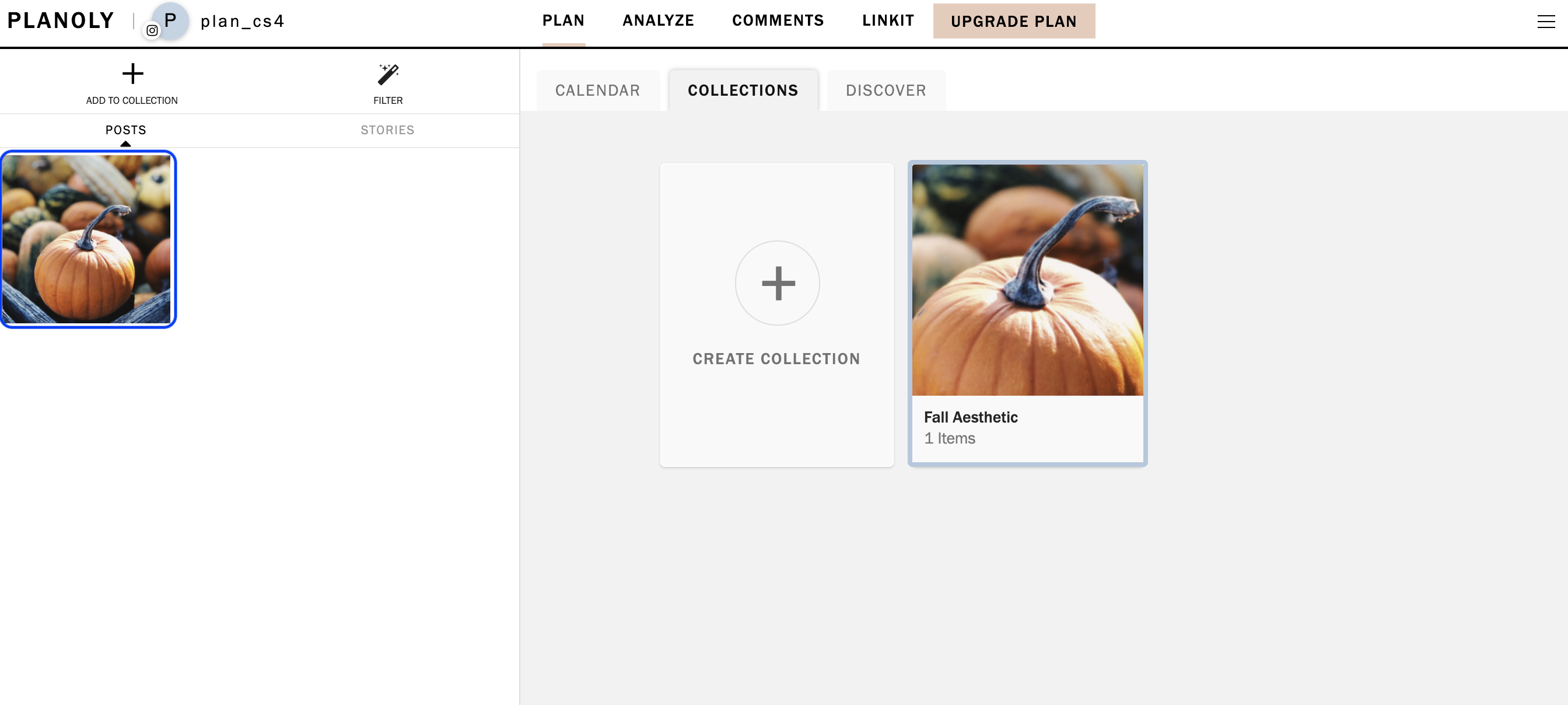 You're all set! Happy planning.