Learn how to create your digital storefront with PLANOLY's Sellit
Getting Started and Getting Set-Up:
1. Log into your PLANOLY account
2. Click on the Sellit page at the top of your screen.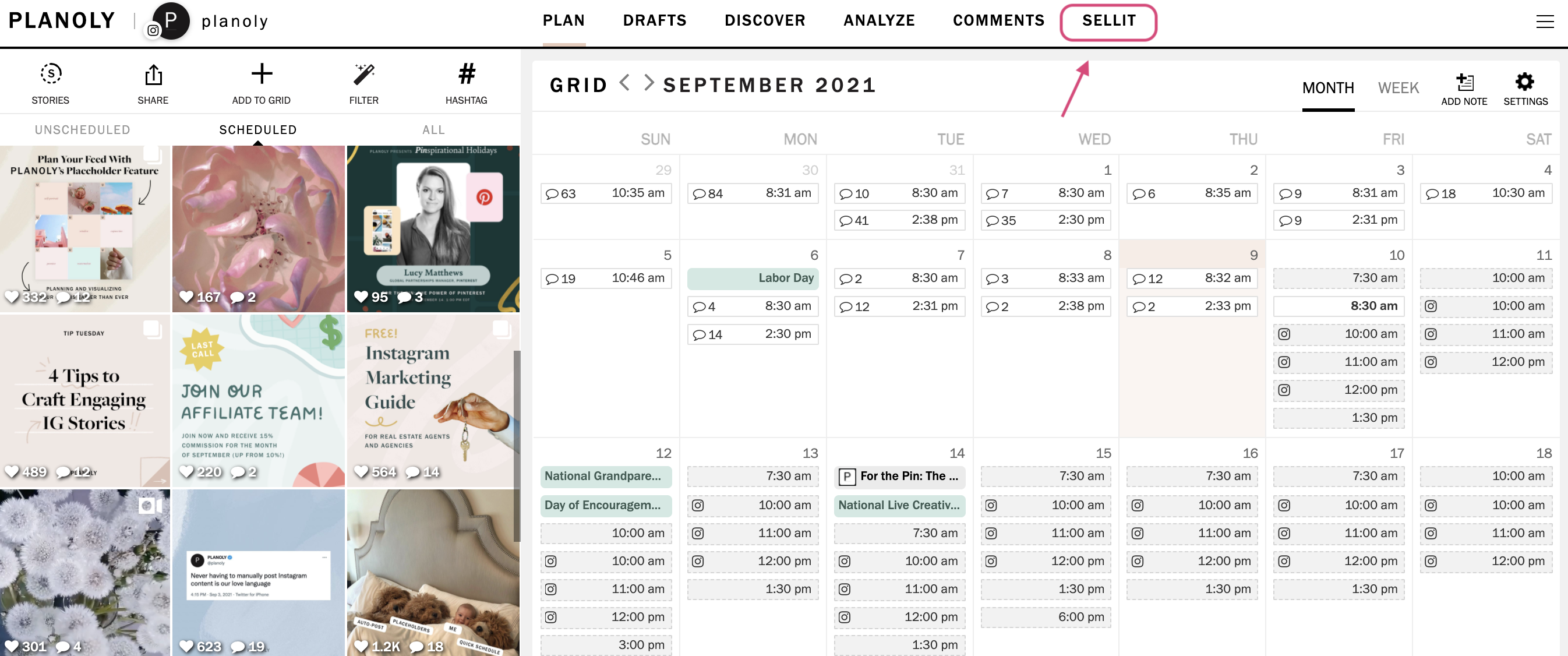 3. Hover over the left panel to view the four options: STORE tab, PRODUCTS tab, ANALYTICS tab, and PAYMENTS tab.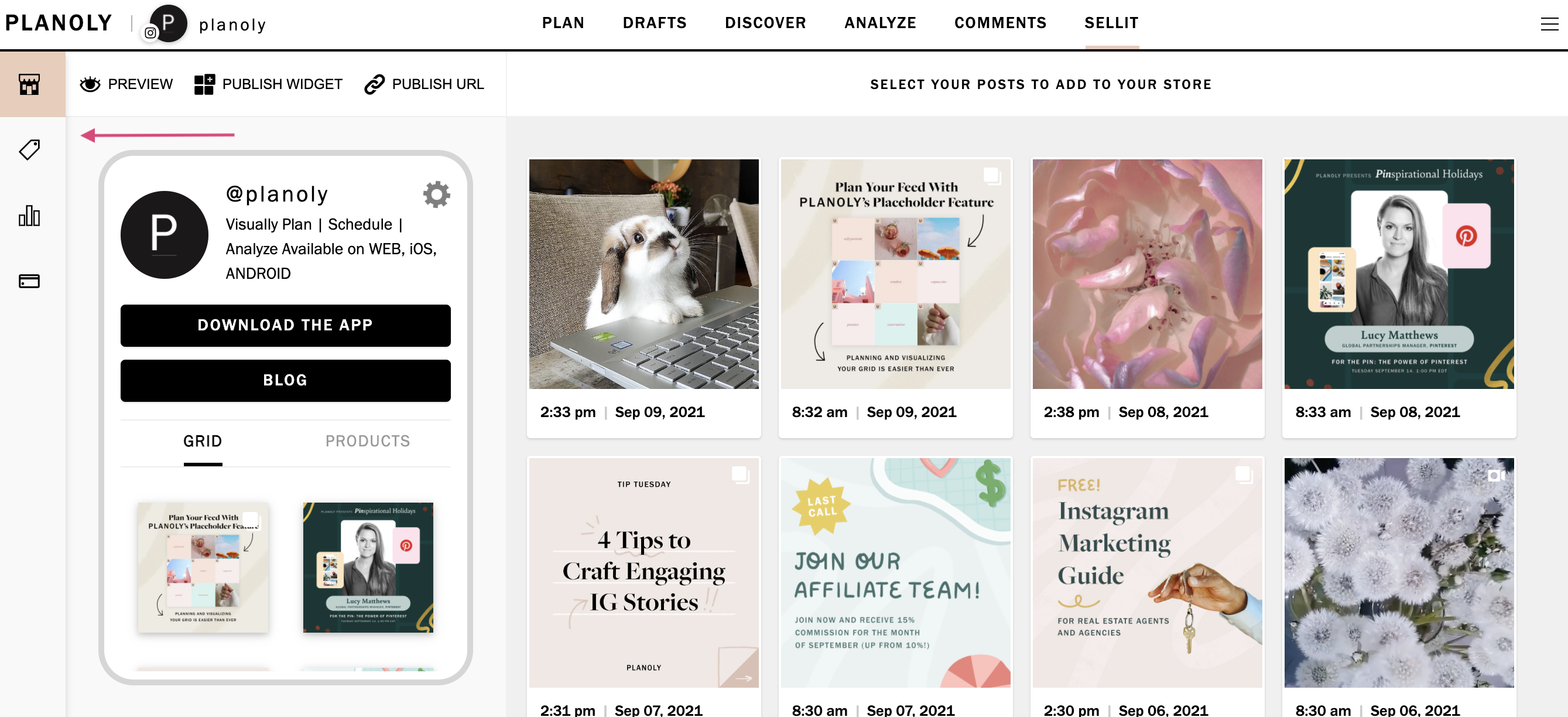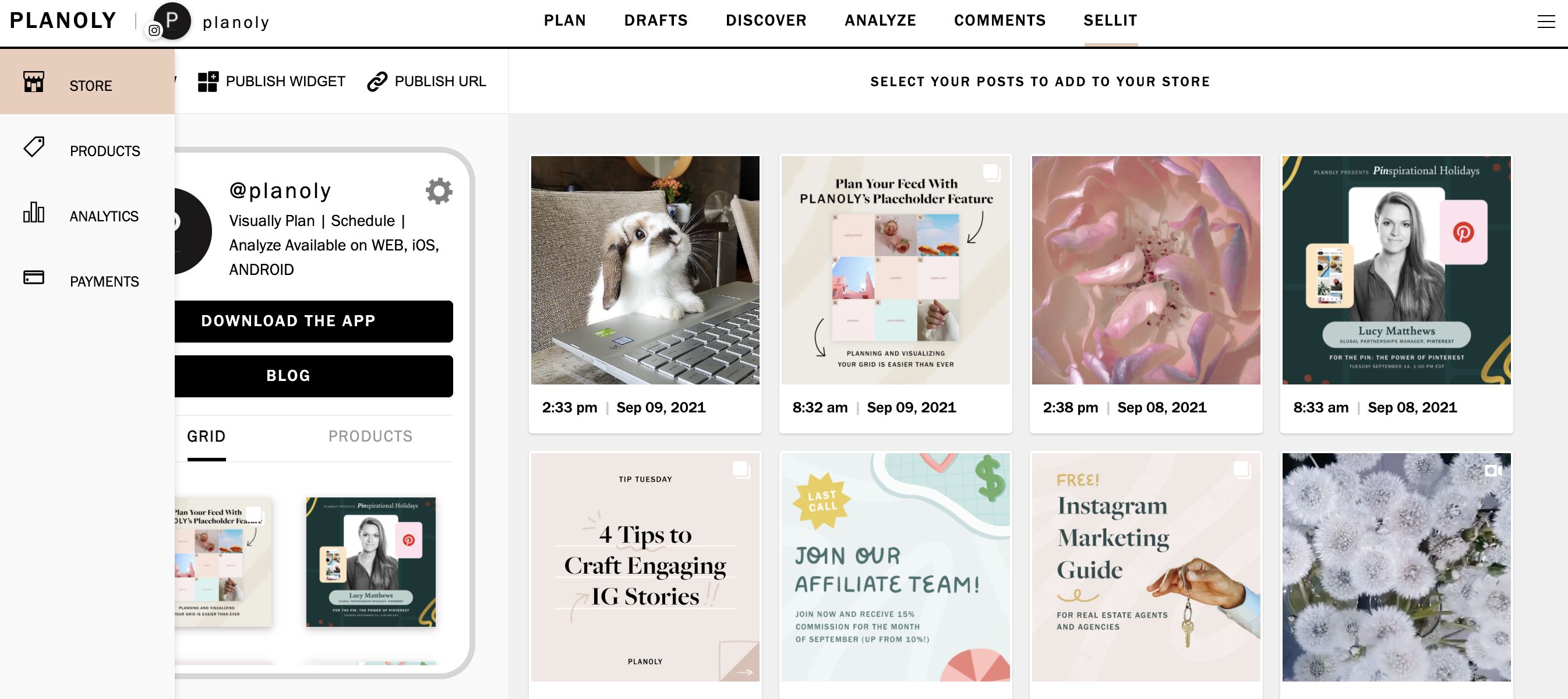 Tip: Within the STORE tab view, you'll be able to see your digital storefront at a glance
4. Add a description of your business. Click on +add description.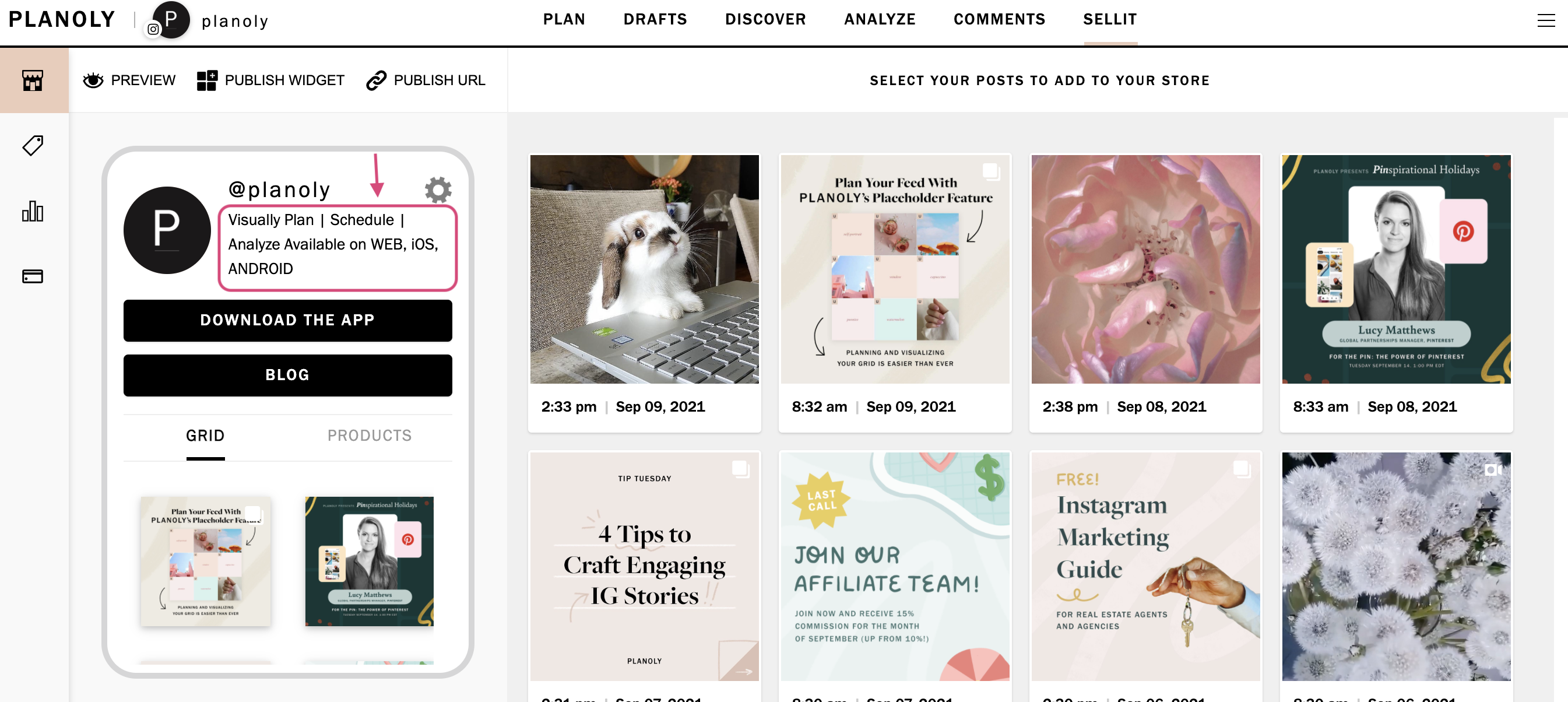 This will take you to a new window to write a quick summary of your shop.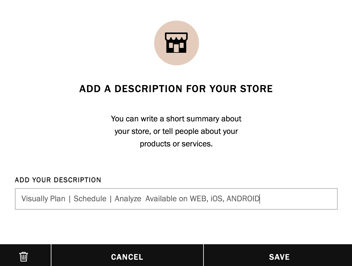 5. You can also customize your Sellit by showcasing a featured section, adding/removing the grid/product tabs, and select a button color.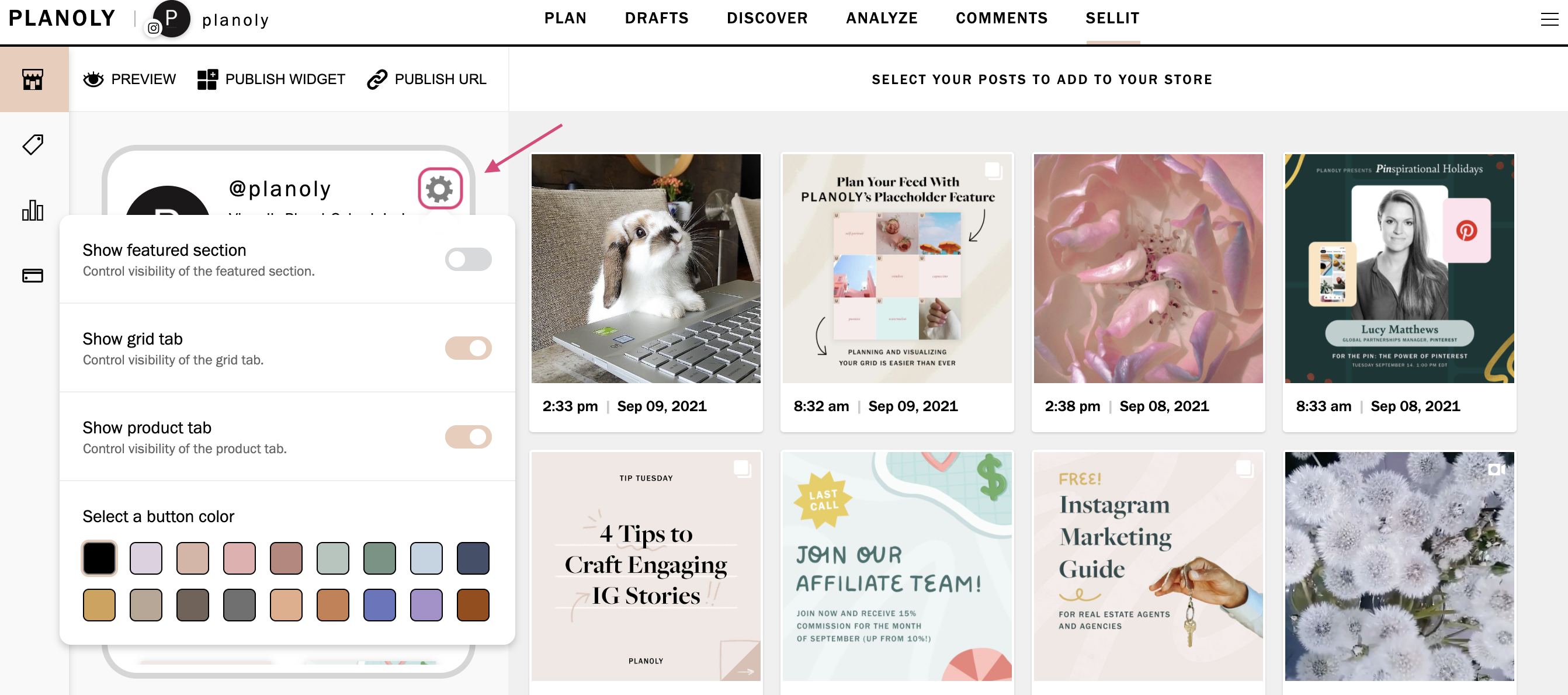 Optional: When you click on ADD LINK, you have the option to customize the button name and include a URL for any website. This is optional! No website, no problem. That's why we created sellit.