Enable or re-set your connection between PLANOLY and Instagram in order to Auto-post
Note: Only paid PLANOLY plans can upload and schedule auto-post videos. Upgrade here to access this time-saving feature!
On a Computer Web Browser
1. Log into
Facebook
2. Select
Settings & Privacy
>
Settings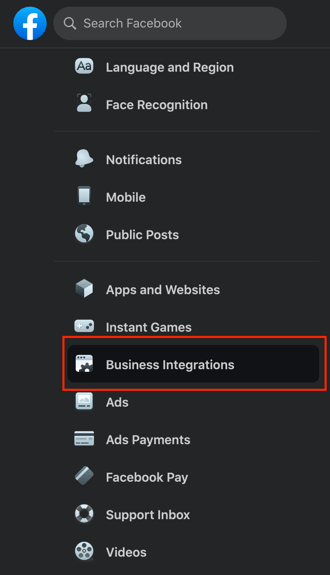 4. Select PLANOLY -> View and Edit

5. Ensure all toggles are on to grant PLANOLY proper permissions.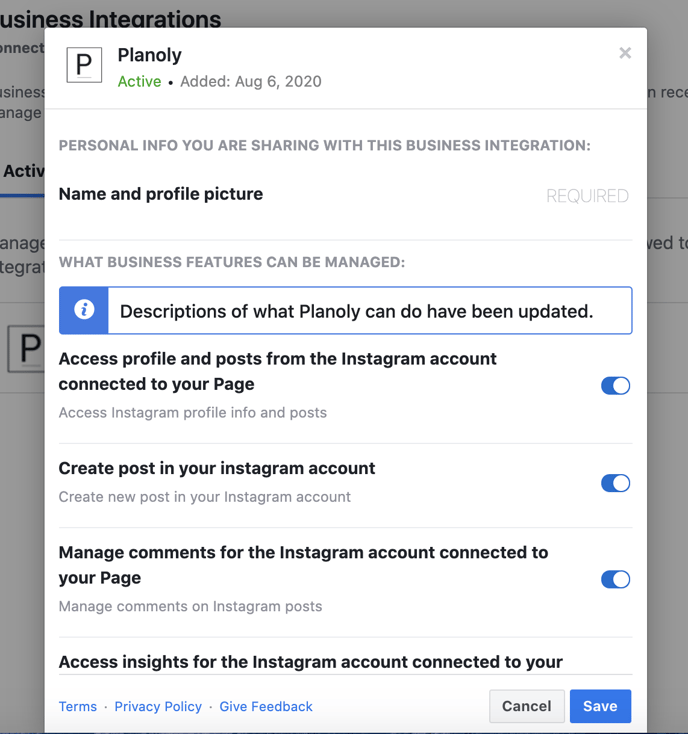 ​Note:
All permissions must be granted to
PLANOLY
in order to successfully auto-post.
6. Try refreshing
PLANOLY
and enable
INSTAGRAM AUTO POST.
​​