Step 3: How To Check Facebook Business Integrations Settings
Once your Instagram account and Facebook Page settings are properly connected, let's check your Facebook Page Integration settings to enable or re-set your connection between PLANOLY and Instagram in order to Auto-post:
1. Log into
Facebook
on a computer web browser
2. Select
Settings & Privacy
>
Settings
from the top right dropdown arrow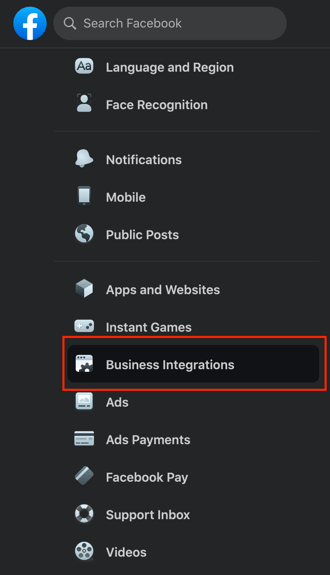 4. Select PLANOLY -> View and Edit

5. Ensure all toggles are on to grant PLANOLY proper permissions.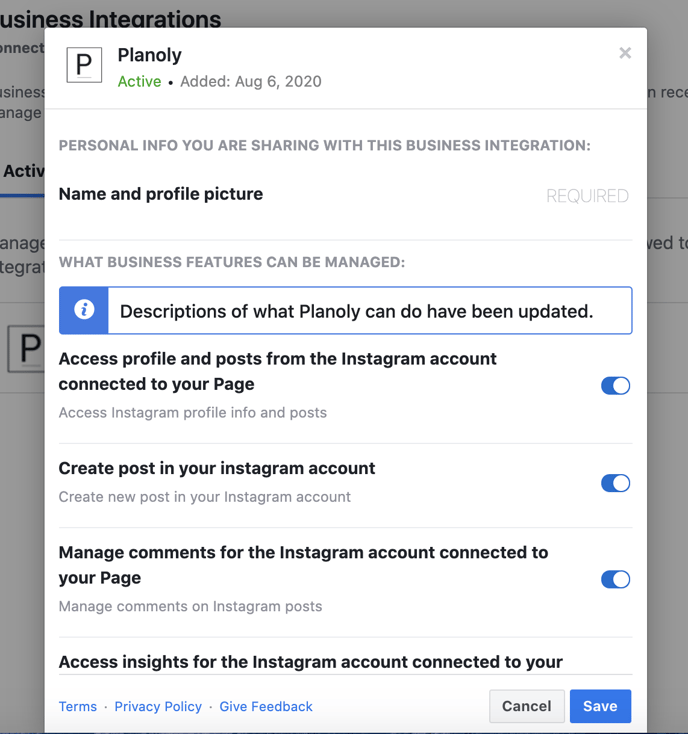 ​PLANOLY Pro-Tip: All permissions must be granted to PLANOLY in order to successfully auto-post.
6. Now, you can try refreshing your PLANOLY web dashboard or mobile app and attempt to authenticate to unlock Auto-Post again!
Note: If you're still experiencing issues, click here to Step 4 (last step!) to learn how to revoke and re-enable your PLANOLY permissions on your Instagram and Facebook settings in order to unlock Auto-Post.
Additional Help: Want to learn more about authenticating your Instagram and Facebook accounts and get started auto-posting? Check out the helpful articles below!
How to set up Auto-post:
Auto-post Troubleshooting:
How To Check Instagram Profile Type