PLANOLY is an official partner of Instagram– it's safe to use our platform
Limitations:
Auto Posting to Facebook is only available with paid plans.
PLANOLY is an official partner of Instagram and it's safe to use our platform. We will never place your account in jeopardy of being banned or punished by Instagram. We do not help users get likes or followers. We help users plan out their social content.
We will also never ask for your Instagram password. We highly recommend removing any unauthorized apps that are not official partners of Instagram. Using such apps will most likely get your Instagram account banned or penalized.
PLANOLY is only linked to the Facebook Business Page you authorize us to link to.
To check which apps or tools are linked to your Facebook account or Facebook Business Page, follow the steps below:
On a Computer Web Browser
1. Log into your Facebook Account
2. Go to your
Facebook Business Tools Page
3. View and remove any Integrations that should not be linked to the Facebook account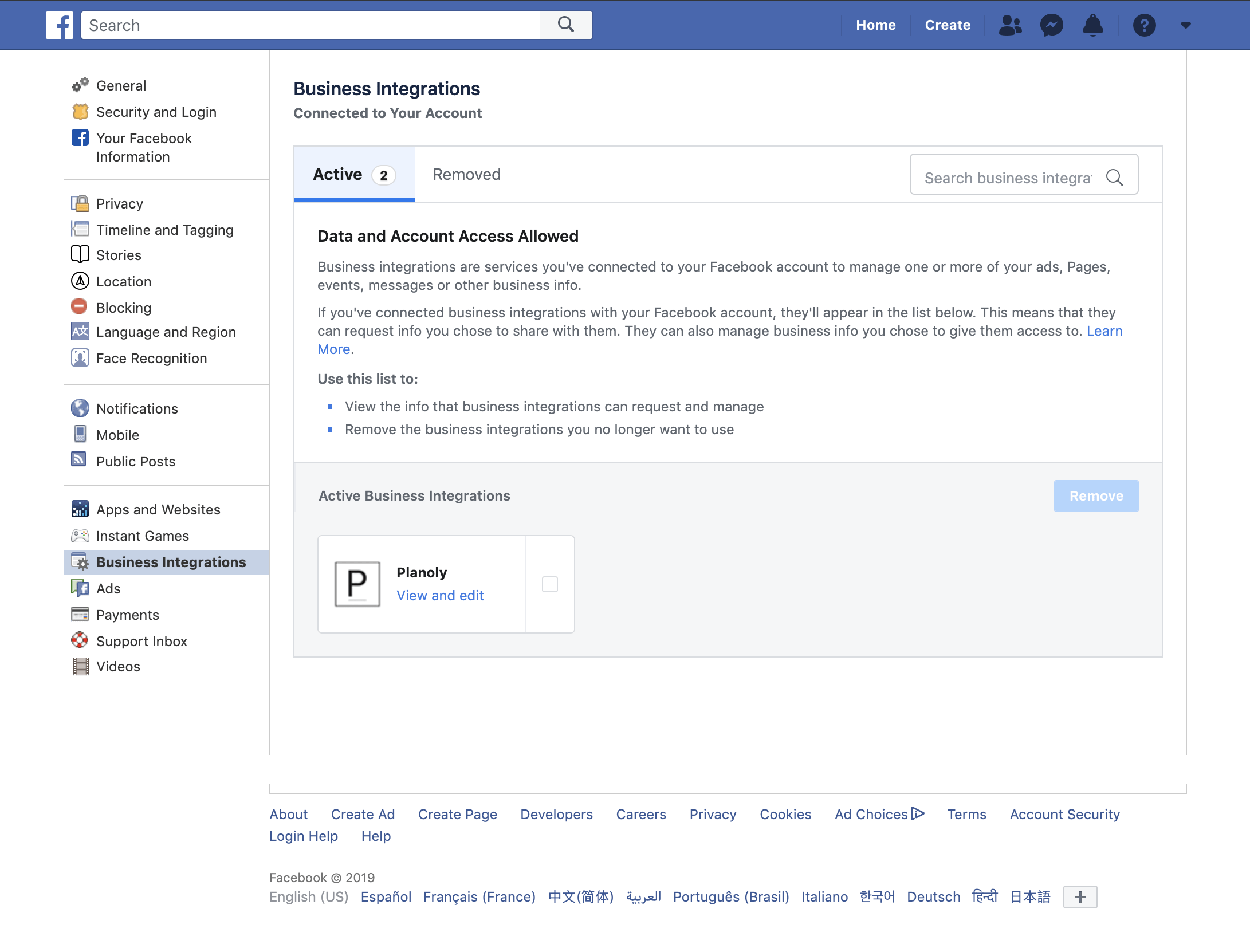 You will also need to check that your Facebook Profile has admin access for the page on your
Business Manager
page. Please make sure that both "Manage Page" and "Publish Content" are toggled on.
​
​​